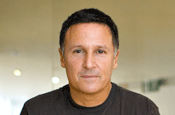 The work, entitled I Won't Light a Candle, commemorates the 60th anniversary of the Universal Declaration of Human Rights and the tenth anniversary of the Anne Frank Declaration this year.

Green wrote the lyrics for I Won't Light a Candle and directed a short film to accompany the track.

The piece will be sung by the British soprano, Natasha Marsh, and will be performed for the first time on 10 June, Anne Frank Day, at the House of Commons.

Green said: "To work with the Anne Frank Trust has been a humbling and inspirational experience. Although the roots of the piece lie in the story of Anne Frank, we wanted to create something that was not specifically about her life or death.

"So, although it is dedicated to her memory, the message is one of hope."