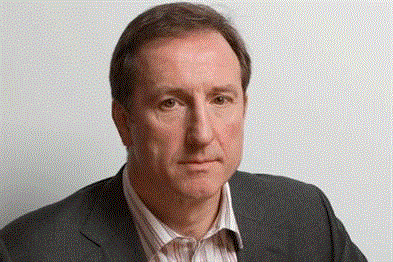 March 2009: Malcolm Wall, the chief executive of Virgin Media's content division, resigns after coming to the conclusion (rightly, as it would transpire) that Virgin Media no longer wants to retain the business. Wall is a combative (formerly an amateur boxer) personality and this is not his first pre-emptive strike - in 2005, he resigned as the chief operating officer of United Business Media after failing to land the chief executive role.
April 2009: Almost immediately, there's speculation that Wall might be a contender to succeed Michael Grade as the chief executive of ITV. Other runners and riders in the field include Andy Duncan, Dawn Airey, John Cresswell and Rupert Howell. Wall misses out.
August 2009: His next high-profile role is as the chairman of Harlequins rugby club on an interim basis following the "Bloodgate" scandal.
A Harlequins player had been caught feigning a mouth injury by biting on a joke-shop blood capsule. It emerges that such cheating has become institutionalised at the club, thus precipitating a clear-out of its management team. Wall, an ex-Harlequins player, vows to redeem the club's reputation.
September 2009: But as the Channel 4 chief executive Duncan prepares to move on, it's no real surprise to see newspaper speculation that Wall could succeed him. Other supposed runners and riders include Airey, Cresswell and Howell. Wall misses out.
June 2011: But all things come to those who wait - and Wall gets his just deserts (in more ways than one, as it happens) when he is appointed the chief executive of Abu Dhabi Media Company. The company's business spans TV, press, radio and digital, and also includes shareholdings in The National (a daily newspaper) and the online music service Vevo.
FAST FORWARD
February 2012: Following a clutch of senior coaching departures, the Rugby Football Union decides (yet again) to restructure the management side, including the introduction of a new role: president of elite rugby. Front-runners are thought to include Wall, Dean Richards, Sir Clive Woodward, Martin Johnson, Boris Johnson, Ulrika Jonsson, Count Duckula and the lawn tennis administrator Mick Desmond.