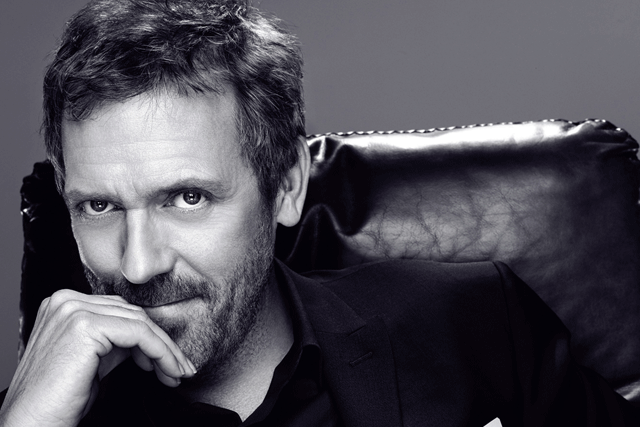 For years, male-grooming brands have depended on stereotyped images of the perfect husband, the ultimate businessman and the preened celebrity to win over a largely sceptical audience.
Yet L'Oreal's move to create an amusing, celebrity-free digital campaign for its Men Expert range, ahead of its forthcoming ads featuring comic actor Hugh Laurie, reveals that even conservative brand-owners are turning away from the use of idealised images toward greater brand personality.
Procter & Gamble led the way with its feted Old Spice ads, combining the aspirational image of US actor Isaiah Mustafa with an ironic tone - and winning hordes of fans on Facebook and Twitter.
Last year's campaign for Dove Men+Care, one of Unilever's biggest launches in years, backed by a £12m adspend, also moved away from the celebrity-led approach. Tongue-in-cheek ads, with the tagline 'Be comfortable in your own skin', depicted the life span of a man, in an attempt to connect with male consumers as yet unconvinced by extensive grooming.
Even P&G-owned Gillette, which has a long history of using top-tier sports stars to front its campaigns, switched to a fly-on-the-wall style of advertising for its Mach 3 Fusion range. So are picture-perfect images a thing of the past in male grooming ads?
Rise of realism
Will King, founder of the King Of Shaves brand, claims that the increasing number of men discussing grooming on social networks is forcing marketers to change their approach. 'Rather than pushing broadcast images out, brands are looking to engage consumers with the product. You want real guys talking about the features and benefits to other guys - genuine C2C marketing,' he says.
'There will always be a place for traditional TV and cinema advertising, but a lot of spend is dropping into direct and digital, to target smartphone-savvy consumers.'
According to Richard Morris, deputy managing director of media agency Carat, a 'realistic' role model such as Laurie could ignite interest among men who do not suit the 'metrosexual' label.
'Traditional male-grooming ads, showing a model or celebrity with the latest product, are not cutting through,' he explains. 'It's a difficult category to engage men with. It is low-involvement - brands should be thinking about experiential or PR routes to try to interest men more in this area.'
Put simply, male-targeted marketing has been based typically on the premise that men believe themselves to be rational - a belief with which Russell Hopson, group managing director of RKCR/Y&R, takes issue.
'Many marketers appeal to this instinct,' he says. 'Clinique for Men is grey and functional; car ads talk torque when no one knows what this actually does for a car. It's very "Just the facts, Ma'am". But if men were rational, there would only be one car brand in the fleet market - probably Skoda.
'This motivation also lies behind appalling drivel such as Gillette with Tiger Woods and co. I'm sure Hugh Laurie will do a great job for L'Oreal, but just don't ask any men whether they are persuaded by it,' adds Hopson.
Brands will no doubt continue to seek out prime specimens of manhood to promote their ranges in big-budget global campaigns, but a move toward a new model of engagement has begun.
EXPERT VIEW - HERBIE DAYAL, CHIEF EXECUTIVE, KMI BRANDS
Ted Baker is one of a wave of brands jumping on the humour bandwagon to reassure male consumers that investing in skincare does not call their masculinity into question. Last week, it launched its latest male-grooming range. Dubbed 'The right tools for the job', it uses the analogy of garden tools to illustrate the line-up, which includes hair and body wash, deodorant and body spray, as well as fragrances. The range also includes a box set - 'Ted's Tool Kit' - which resembles a garden shed.
'Many years ago, it wasn't considered right for men to be seen to be taking an interest in grooming,' explains Herbie Dayal, chief executive of KMI Brands, which creates Ted Baker's toiletries range. According to Dayal, the term 'aftershave' - essentially a perfume product - was created to reassure men that it was masculine to smell nice.
However, the market has moved on dramatically since those days. Notably, in a market that historically has been dominated by women buying products for men, men are now making their own decisions on what brands they would like to try.
'There is a change between the generations and there will be more changes ahead,' adds Dayal. 'My son has been wearing hair gel since he was eight; there is no doubt these consumers won't need to use humour to justify their interest in products.'
In contrast, it is much more acceptable for women to take grooming products seriously. 'At the moment, the men's market is much less science-driven than the women's,' says Dayal. He contends that, while male-grooming brands traditionally have been marketed on a performance basis, this is harder to do in the skincare market.
'The problem is that skincare performance is measured over a number of years as the product combats the ravages of time; it's a more complex sell,' notes Dayal. He points to brands such as L'Oreal and Nivea, which have equated sensitive skin with sensitive men in their efforts to connect with consumers.
Definitions and attitudes toward male grooming will continue to shift over the coming years, predicts Dayal. 'At the moment, men still don't want to appear to be taking their products too seriously, but kids have no problem talking about and researching grooming products,' he adds.
In short, says Dayal, the male-grooming market is shifting from performance-based, hyper-masculine images toward marketing based on irreverence and humour. However, the journey is far from over.
L' OREAL MEN EXPERT MARKETING STRATEGY
'"The Expert" is a locally created digital campaign designed to engage specifically with a UK male audience online and encourage them to reconsider the importance of male grooming,' explains L'Oreal Paris in its campaign strategy. The VCCP-created work is the first L' Oreal campaign in six years not to feature a celebrity. It is intended to target men who are unfamiliar with the range of male-grooming products the brand offers.
According to L'Oreal: 'The suave, humorous Expert character is expert at being a man, dispensing his irreverent and humorous advice on "man skills" to anyone who posts a question to him. The tone of the campaign is very much designed to appeal to the British male and will run in tandem with our international and overarching spokesmodel brand strategy.
'Hugh Laurie, our new Men Expert ambassador, will debut in his first campaign this September and Gerard Butler, Eric Cantona and Patrick Dempsey will continue to appear in Men Expert advertising.'