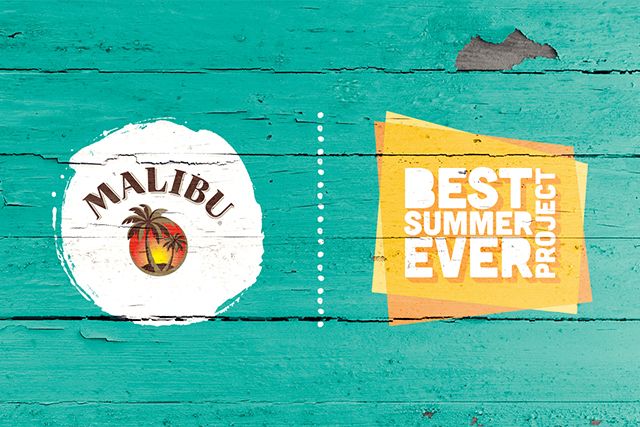 Created by agency AnalogFolk, the 'Best Summer Ever Project' encourages consumers in markets including the UK and US to unleash their "summer you".
The campaign will run in two main global phases, with local activity devised by Pernod Ricard teams in individual markets. The first global push launches in June and encourages consumers to use a dedicated YouTube content hub, as well as social media, to come up with a series of summer experiences.
Once the list of 100 experiences is finalised, it will be brought to life during the campaign's second phase via a 40-day reality series. The content will be focused on a group of friends going on a road trip and embarking on the 100 summer experiences.
The video content will be share on the Malibu YouTube hub and via social media channels.
Local activity in the UK will kick off this month, and includes an Instagram-inspired video inviting people to register on the Best Summer Ever website for the chance to win prizes, such as VIP holidays to Ibiza Rocks and concerts at The O2.
Consumers can also share their own images on Facebook and Instagram, some of which will be incorporated into the Instagram-style video, using the hashtag #BestSummerEver. The activity incorporates a real-time eCRM ecosystem run by Aegis Media.
Adam Boita, marketing controller at Pernod Ricard UK, said: "We think the 'Best Summer Ever' project provides us with the perfect platform to promote Malibu.
"Our digital media and content-led approach combined with key media and event partnerships will ensure Malibu is at the heart of our consumer's lives over the crucial summer sales period."
Sina Neubrandt, Malibu's digital content and community manager, said: "Our ambition is to become the most talked about spirits brand during the summer period.
"With the launch of our innovative digital content campaign, we want to open a dialogue with our target audience and inspire them to have the best summer of their lives."