Maltesers "#TheMassiveOvershare" by AMV BBDO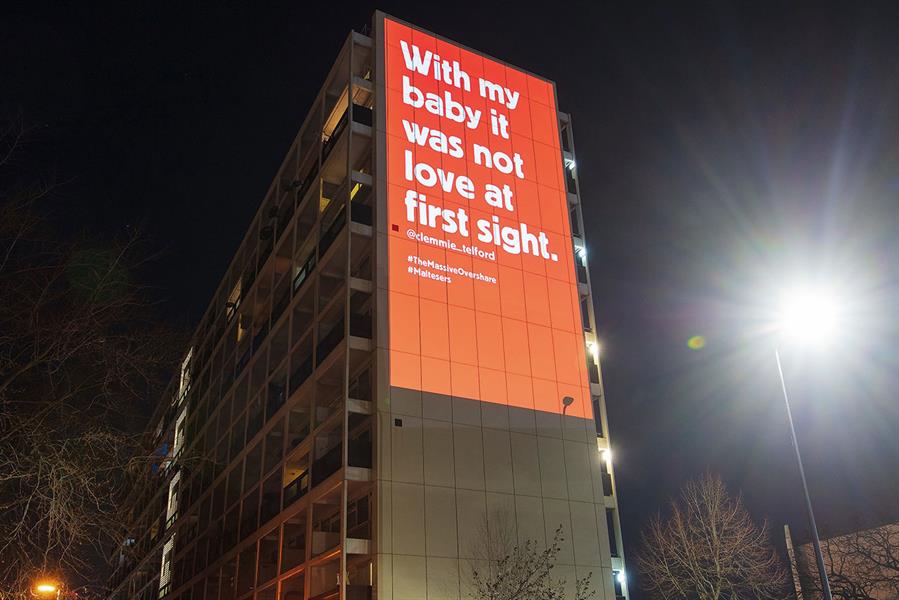 As part of Maltesers' campaign about maternal mental health, the Mars brand shone a light - literally - on mums' overshares.
Light projections of real mothers' thoughts remind people of the spectrum of emotions that new mums can face.
Matt Swinburne, creative director at AMV, said: "Being a new mum can be incredibly hard, and so many feel like they have to put on a brave face through the dark times. We want to help change that with #TheMassiveOvershare. We've been so inspired by all the mums that have shared their experiences with us, and we hope that others will see how normal the dark moments are, and feel a little less alone.'"
Maltesers wants to encourage mums across the UK to help normalise conversations about maternal mental health to increase both understanding and recognition for an issue that is frequently undetected and misdiagnosed.