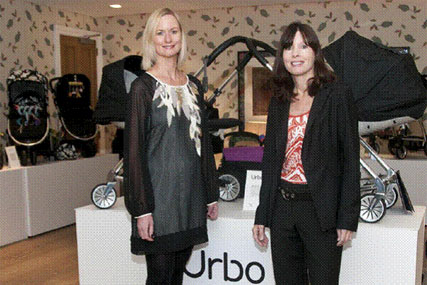 The appointment follows a pitch process that began in February, with agencies from New York and Los Angeles also competing for the business.
As part of the US launch, the brand will also be revealing a new global campaign created by a combination of its in-house creative talent and the agency.
Mamas & Papas, a family-owned UK company, was founded in 1981 by expectant mother Luisa Scacchetti, when she was awaiting the arrival of her first daughter.
The own-label retailer and wholesaler operates in 66 stores worldwide, including the UK and UAE, Kuwait, Saudi Arabia, Qatar and Bahrain.
Mullen, which sits within the Interpublic Group, works for clients including Match.com, Timberland and HSBC.
Claire Harper, marketing director at Mamas & Papas, said: "Mullen has the experience, capability and brand fit to ensure we launch Mamas & Papas in the USA with high levels of impact and effective customer engagement.
"We need to build brand awareness and ensure our brand and distribution strategy builds at pace and is completely aligned to our family-owned brand values of quality, attention to detail, safety and confidence.
"PR and social media will be at the heart of our marketing strategy."
Sheila Leyne, managing partner and director of public relations/social influence at Mullen, said: "Innovative brands in the juvenile products space are recognizing the power of social media, community engagement and public relations, in building customer loyalty, trust and advocacy."