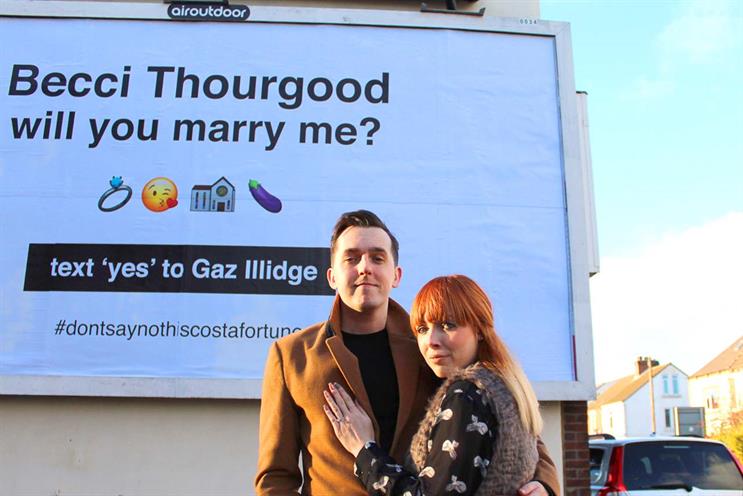 Gareth Illidge, 29, rented the adspace on Pontefract Road from Airoutdoor earlier this month in order to pop the question in grandiose style to Becci Thourgood, 27.
Illidge, a graphic designer, created the emoji-inspired poster himself.
It read: "Becci Thourgood, will you marry me? Text 'yes' to Gaz Illidge. #dontsaynothiscostafortune"
Paul Inman, director of Leeds-based Airoutdoor, said: "This is probably the most unusual use of our billboards to date. It's great to play a small part in such a special occasion and we wish them the best of luck for the future."
Illidge said: "I wanted to do something out of the ordinary by asking the big question on a local billboard. I think the main reason was because I'm quite a shy person and wanted to do something a little out of character.
"I'm very pleased with how it all went. We've since had dozens of phone calls from people saying they'd seen the billboard and loved it.