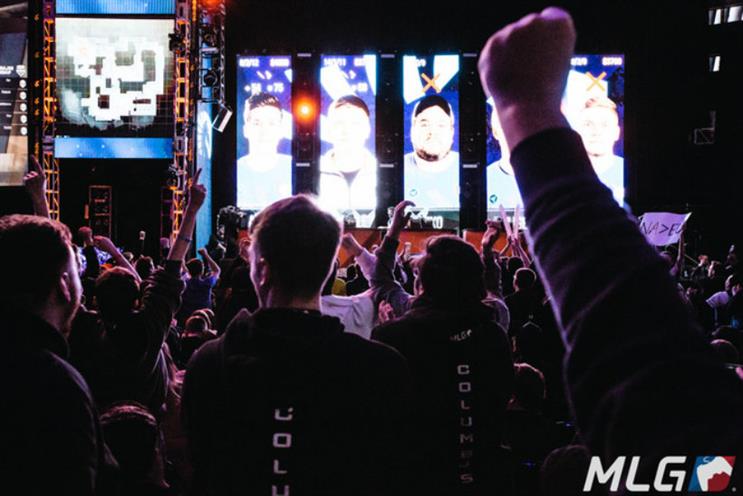 One person helping to lead the charge is Chester King, the chief marketing officer of the International eGames Group. This is the not-for-profit organisation that has been set up in order to host an Olympic Games-style event for esports.
The stereotype of gaming being the preserve of geeks with too much time on their hands is being turned on its head and now top gamers are able to make a living out of their skills and generate almost the same level of devotion as mainstream sports stars among their fans.
There is a slight sensitivity about having first-person shooter games because if we are announcing it to the mainstream world we don't really want everyone to think it is about killing objects
"I think esports desperately want to be perceived as a sport and there is lots of regulation around that," says King. "We just want to make sure the mainstream media realise esports is not a bad thing – it is a positive thing, and an alternative to watching other real or mainstream sports."
The newly formed eGames tournament will be showcased in Rio de Janiero at the same time as this summer's Olympics ahead of a full blown competition in 2018.
America is already treating its top gamers as athletes in their own right and has even introduced a specialist esports visa, which works in a similar manner to sports visas and allows professional gamers to travel to international tournaments with ease.
The UK is backing esports
It is understood culture minister Ed Vaizey is exploring the introduction of the same visa in the UK.
The government has already thrown its support behind the eGames tournament organiser. While it is not providing any financial support, government department UKTI is using its global contacts to help eGames set up an international network.
It may seem strange the government is encouraging gaming considering its past reputation as the antithesis of sport and negative headlines about games allegedly encouraging violence.
But the UK's gaming industry is big business and King contends gaming is actually beneficial in moderation.
"The UK gaming industry is fantastic and [the government's backing] is promoting creativity and job and then you have the people putting on events, the venues, the merchandise, there is a massive business around it," says King. "There is a lot of psychology work being published about video gaming actually being good for your mental health. Gaming is not a bad thing at all but obviously you need to do everything in moderation."
King points out that the government's support has given it the all important "credibility" that it has been seeking.
Samsung and Red Bull sponsor esports tournaments
Companies are already getting involved in sponsorship opportunities. Brands including Samsung, Red Bull and Monster have all sponsored esports in the past and King says he is in discussions with a few brands around sponsoring esports.
He can not reveal names but says they are household brands that normally sponsor sport and two of them are interested in sponsoring a particular country's esports team.
It is no surprise brands are sniffing around esports when the viewing figures are dissected. And if the Rio competition does help establish credibility among the mainstream media then esports could go stratospheric.
The UK is gearing up for its most prestigious esports event yet next month. The two-day Counter Strike: Global Offensive event on May 14-15 at the O2 Indigo venue will have a $750,000 prize pool up for grabs.
Activision Blizzard recently revealed the Major League Gaming's Counter Strike: Global Offensive championship in Ohio generated 71m video views and set a new record of 1.6m concurrent views across over-the-top (OTT) content on web, mobile and in-game streaming.
Twitch is currently the largest esports streaming site, but the broadcasting of esports is also being taken more seriously by more mainstream broadcasters.
ESPN revealed in December it would launch a dedicated esports channel, while BBC, ITV and Sky have dabbled in esports but are still working out how to categorise the content.
One potential barrier to esports becoming mainstream is the type of games that are played, according to King.
"There is a slight sensitivity about having first-person shooter games because if we are announcing it to the mainstream world we don't really want everyone to think it is about killing objects," says King. "So we are working with the publishers now and we don't want to upset any publishers by thinking we have not chosen them [for Rio]."
Although there are already only a number of other esports tournaments, the Rio showcase and subsequent eGames tournaments will only add to the industry's burgeoning credibility.
"We have not got all the answers but there is so much goodwill around eSports," concludes King. "It is a 'watch-this-space' but we are trying to bring the best of sports practice in. The key message is this is the start of the journey."