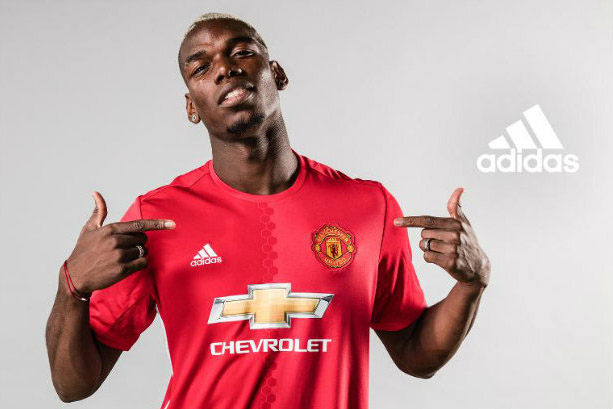 Speaking on an investors call, Woodward — who was questioned about how the Premier League and Uefa could better monetise streaming rights during renewals — said: "Absolutely, I think they [Facebook and Amazon] will enter the mix."
Woodward was speaking on the back of Manchester United's results showing revenues grew 13% year on year to £581m in its 2017 financial year (ending 30 June 2017).
Commercial revenue for the year was £275.5m, up 2.7% on 2016. While sponsorship was the main contributor (up £2.2m to £162.3m), retail, merchandise, kit and licensing grew 6.9% to £6.7m,
However, the club said that digital (mobile and content) revenue had fallen, down 15.6% to £67.9m. The club has previously trumpeted the commercial potential of its MUTV brand and online media strategy.
Elsewhere, broadcasting revenue for 2017 was £194.1m, up 38.2% on 2016, a boost mostly fuelled by the new Premier League broadcasting rights agreement and the club's success in winning the Uefa Europa League.
Its financial performance was driven by wins on the pitch, namely the Europa League and EFL Cup. The club also signed 12 sponsorship deals that saw commercial and matchday revenues grow.
Discussing the idea of Amazon and Facebook entering the TV rights auctions, Woodward cited Facebook's and Amazon's involvement in bidding for the Indian Premier League rights: "Anecdotally [it] sounds like very big numbers for the Indian cricket."
He also referenced Amazon's £37m deal to live stream Thursday night NFL games and the US's Major League Soccer deal with Facebook.
"I do think, we are going to see an increasing engagement from these — and we would welcome the interest," he said. "I think it's going to be increasingly important to digitally engage with fans and we think we can be complementary to partners like this coming up."
Talking about how Premier League and Uefa could maximise revenues from live streaming, Woodward said "anecdotally there was strong interest in the last cycle".
Commenting on the club's financial performance, he said in a statement: "We concluded a successful 2016/17 season with a total of three trophies and a return to Champions League football.
"The year saw us set record revenues of over £581m and achieve a record earnings before interest, tax, depreciation and amortisation of £199.8m. We are pleased with the investment in our squad and look forward to an exciting season."