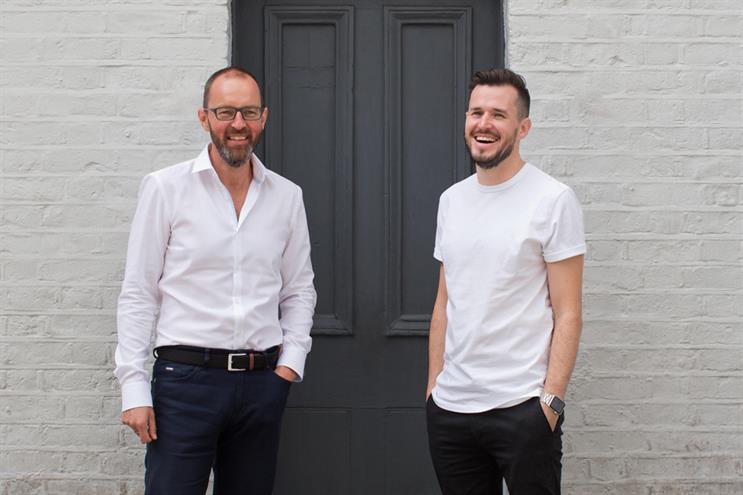 Martin Woolley, the chief executive, and Parry Jones, the chief operating officer, have taken on bank debt to lead the management buyout of the Lewcock family's majority stake.
The Specialist Works, which focuses on TV and print media for ecommerce brands that handle a lot of their digital marketing themselves, has 200 staff and generates £16m in gross profit on £120m in annual revenues.
Financial terms for the deal were undisclosed but it is thought the agency, which is headquartered in Islington, London, and has offices in Ireland, Germany, the US and China, could be valued at around £45m.
Lewcock employed his accountant father as finance director when he launched the business in 2003 and his family are set to collect tens of millions of pounds from their stake.
He will help the management to fund the £2.5 cash bonus as part of the sale.
Woolley is bullish about the opportunities for growth for the "teenage" business as it matures and believes the team can quadruple profits in five years – without having to quadruple staff.
Under the radar
"We're kind of the biggest independent media agency that no-one's ever heard of," Woolley said. "One of the reasons we've been under the radar is we've done things in different ways."
Lewcock previously told Campaign in 2016: "Investing half your agency workforce in digital is going to bite people on the arse."
Woolley said many of its clients such as Boohoo.com, Auto Trader, BetFred and Tencent, are sophisticated digital businesses that are looking for "speed to market" and "agility" from an agency that can offer value elsewhere in the media supply chain.
"We don't try to fight in-housing. For an awful lot of the companies we deal with, they've never done anything else," Woolley said, referring to brands that handle digital media-buying themselves.
"Clients are changing faster than agencies. They are demanding agility and accountability – to see how their spend is performing."
Woolley claims The Specialist Works has been winning most of its business from big holding company agency groups as a result.
"With the7stars, Goodstuff and us, it feels like there's a flowering of independent media agencies like there was with Manning Gottlieb, PHD and BLM" in the early 1990s, he said.
"When we were looking for investment [to fund the management buyout], that's what the media specialists in the finance sector were saying."
The Specialist Works has borrowed from Santander to finance the buyout.
Cash bonuses for staff
Woolley and Jones control more than 50% of the business in the new set-up and other management own the remainder.
They were keen to give all staff below director level an immediate cash bonus worth a total of £250,000 to reward them for their work in building the agency.
The payouts for scores of staff will be based on seniority and length of service.
The remainder of the £2.5m will be released in three chunks of £750,000 each as the agency hits business targets, although Woolley said these are still being calculated and will depend on keeping to the covenants on its bank loans.
"If you want to keep talented people who have choices, giving them stakes in the business is a really great motivator," he added.
Lewcock previously had a sales role at IPC Media, now TI Media, but quit after winning a car in an in-house contest and sold it to start his business, The Insert House, which inserted leaflets in magazines. That morphed into The Specialist Works.
"From a single desk on Brick Lane to over 200 desks from Beijing to LA, it's been an epic journey," Lewcock said. "I'll miss the folks dearly and look forward to watching the continued wondrous growth."
Companies House filings show Lewcock and other family members have resigned as directors.