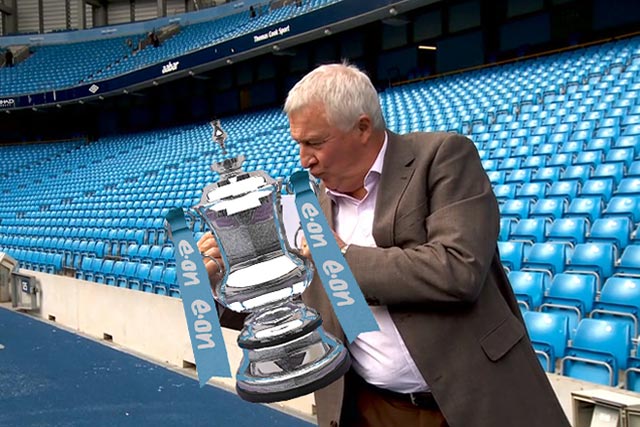 The novel wheeze lets the club's supporters share the FA Cup-winning moment with the club, which beat Stoke City 1-0 in this season's final.
The app, which showcases the FA Cup in 3D, launched on May 27 and is free to use for consumers.
It is thought to be the first time a Premier League football club has launched an app of this kind.
Commissioning of the app was delayed until after the May 14 final, so as not to jinx Manchester City.
Fans interested in lifting the trophy can log onto the Manchester City website, print off the special FA Cup emblem, and hold it to their webcams to recreate the moment.
Ian Cafferky, chief brand and commercial officer for Manchester City, said: "This kind of digital technology is only the beginning of what we have in store for fans next season. Our new membership cards lets us give fans great augmented reality features, and will allow fans to interact with the club like never before.
"Supporting City should be fun, that's why we have enabled our fans to share their pictures on Facebook with other Blues from around the world."
The app was created by Specialmoves, the digital production company.