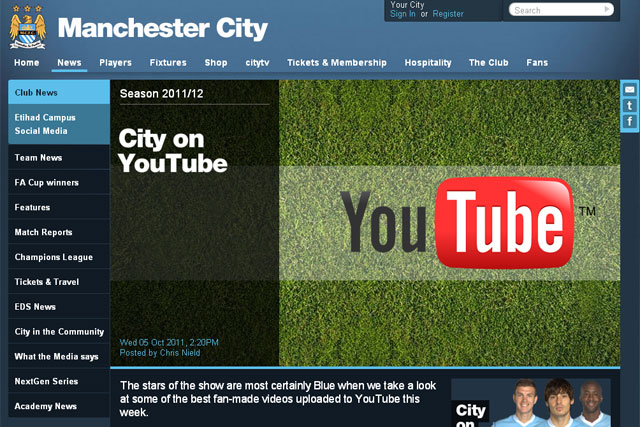 The first video uploaded to the channel, of Samir Nasri, attracted more than 500,000 views in three days.
The club claims it is the first Premier League football club to have signed a content deal with YouTube.
The football club already had a YouTube channel, but this deal gives it more control over its content. However rights restrictions mean that match content cannot be uploaded.

Several other football clubs, including Manchester United, Chelsea and Arsenal have YouTube channels.

Manchester City claims its club-created videos have helped it widen the appeal of the brand at home and overseas. The deal is part of its wider strategy to forge commercial partnerships with online and social media companies.

Jeff Nathenson, head of sports partnerships for YouTube, said: "Manchester City are proving to be an exciting club both on the pitch and in the digital media space. We believe this kind of deal will have a global impact, allowing them to reach new fans in new territories with compelling original content."

Manchester City has been very active in the digital space and earlier this year launched a music app and a digital membership scheme.
Follow @shearmans on Twitter