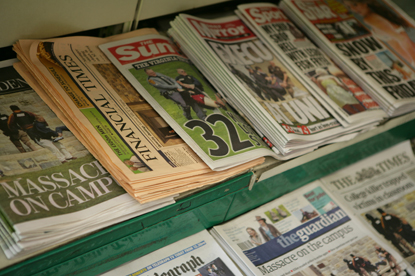 The business secretary, Peter Mandelson, ruled yesterday that publishers will no longer be obliged to supply newsagents who order their papers.

The Office of Fair Trading has four months to decide whether to refer Mandelson's decision to the Competition Commission.
Representatives of smaller newsagents are currently lobbying the OFT to investigate the distribution of newspapers after a series of contract losses by the UK's smallest wholesaler, Dawson News. Small newspaper retailers are concerned that they risk becoming dependent on the larger retail wholesalers, Smiths News and Menzies Distribution, which dominate the market.

The OFT allowed the 1994 National Newspaper Code of Practice, which governs how newspapers are distributed, to lapse in October because it was deemed to be out of date.