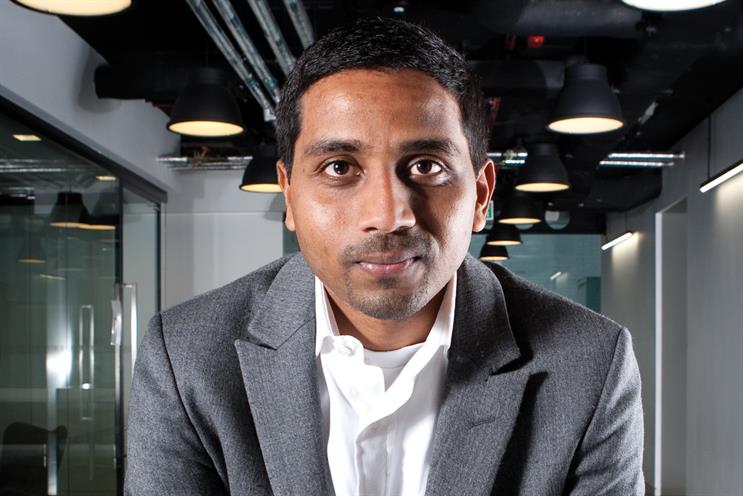 When we talk of securing our future, we need to understand the scope of what we seek to secure. There are immense opportunities in the spaces and places where advertising and technology meet.
For all the oft-cited benefits that our creative economy brings to the UK – 2.6 million people employed and approaching ten per cent of Gross Value Added – a better job can be done in embracing digital, in its broadest sense.
Whichever party or coalition takes up the government reins in May, they should furrow their collective brow at the UK's rapid-growth creative and high-tech economies and develop policies that breach an artificial divide.
In his 2011 MacTaggart Lecture, Google chairman Eric Schmidt made a call for the UK to bring art and science back together – decrying how the UK had invented, but no longer leads in, the fields of photography, TV and computing.
At AdWeek Europe last year, Google reprised the theme – its European chief Matt Brittin accusing the UK of a lack of scale and ambition.
If we are to maximise the opportunities inherent in the UK's strong creative and high-tech economies, then a change of mindset and a policy framework that brings together the creative and technology industries is paramount.
In education policy this means reappraising STEM subjects (science, technology, engineering, mathematics) as key to unlocking creativity in the digital world. In innovation policy it means creating a level playing field of access, among creative and tech enterprises, to government finance, incentives and contracts.
The work of Innovate UK, sponsored by the Department for Business, in supporting innovative businesses to drive economic growth should be a blueprint for similar provision across the creative and high-tech economies.
At a market level, we need to shoulder greater responsibility for driving an inclusive, progressive agenda for a mixed creative and technology economy in which "advertising" is but one of 31 creative industries (and there are a further 22 identified STEM occupations).
Our future, five years and beyond, depends not on securing advertising's position but on tearing down its walls. The UK's heritage in creativity and technology is well documented. Future success lies in embracing the opportunity where, more than ever, these two economies meet.
Robert Senior, the global chief executive of Saatchi & Saatchi; Nils Leonard, the chairman of Grey London; Tracy De Groose, the chief executive of Dentsu Aegis Network UK and Ireland; Andy Nairn, a co-founder at Lucky Generals, and Ringan Ledwidge, the Rattling Stick director, will be talking to Campaign global editor-in-chief, Claire Beale, about their manifestos at the Campaign session at Advertising Week Europe at 4.30pm on Tuesday 24 March on the YouTube stage.