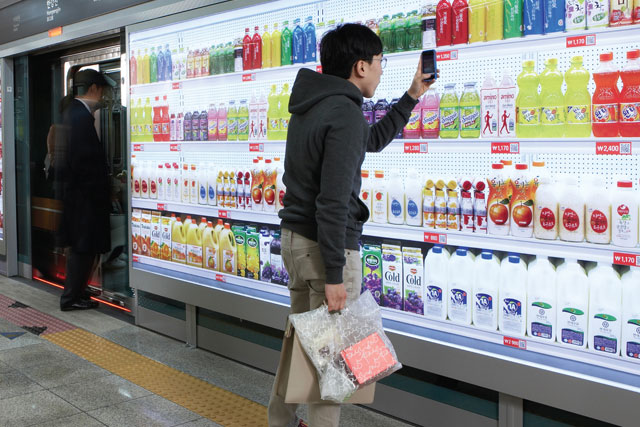 Manning Gottlieb OMD's "GT academy" for Nissan/Sony PlayStation and PHD's "Bruzil" for Irn Bru carried off a Gold each.
Korea picked up its first ever Grand Prix with Cheil Worldwide Seoul winning the top prize for its "Homeplus subway virtual store" work for Tesco.
The activity featured a virtual supermarket in a subway where commuters could scan groceries with their Smartphones and order their delivery time to correspond with their return home.
For the UK, Publicis London/Manning Gottlieb OMD won a Silver and a Bronze for "the Megane experiment" work for Renault.
Bronzes also went to Cake London for West End Partnership "get lost in the west end," Archibald Ingall Stretton for Coppafeel! "boob hijack," OMD for Walkers "rainy days," MediaCom for T-Mobile "welcome home" in the integrated category, and Saatchi & Saatchi for the same T-Mobile campaign in the stunt category.
The jurors noted the high standard of entries this year, the number of which was up from 2,162 entries last year to 2,895.
The president of the Media Lions jury, Maria Luisa Francoli Plaza, the global chief executive officer of MPG, praised the Grand Prix winner's "perfect blend of the oldest medium in the world, outdoor, with the latest technology".
She said the main trend in this year's winners was the emergence of brands that are useful to consumers "beyond the functionality of the products they offer".
Steve Williams, UK juror and OMD chief executive officer, praised the UK performance, saying the opportunities for fostering ideas provided by digital technology was "amplifying entries".