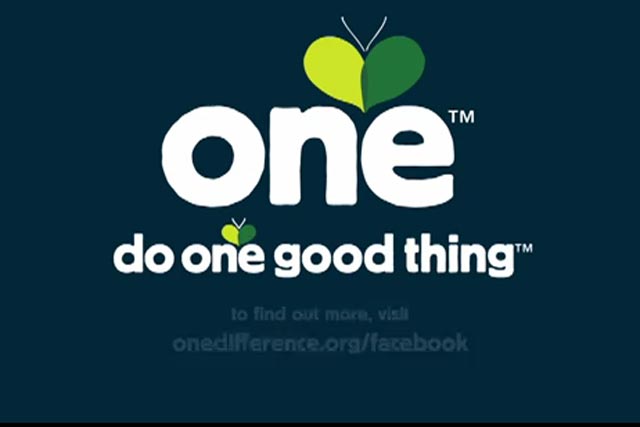 The incumbent on the business was Mindshare, and the account was moved without a competitive pitch.
One markets a range of fast-moving consumer goods, including bottled water, toilet roll and hand wash, the proceeds from which go to humanitarian projects in developing countries.
The brand's strapline encourages UK consumers to "do One good thing" and buy One products.
Manning Gottlieb OMD will be responsible for raising brand awareness and engagement with the One brand, as the range expands this month to include One organic free-range eggs and One sticking plasters.
Profits from the sale of any One branded products fund like-for-like projects in developing countries, such as One water products that fund water projects and One toilet tissue and hand wash that fund sanitation projects.
In addition, new range additions One eggs and One plasters will fund chicken projects that provide a source of food and income, and medical kits and bicycle ambulances respectively.
To date, the business has raised £6.2m, and claims to have positively and permanently changed the lives of 1.4 million people in Africa.
Michael Florence, business director at Manning Gottlieb OMD, said: "We are excited about working with One, as we believe that there is a massive opportunity to influence attitude and behaviour simply by prompting our audience when there are thinking about buying everyday necessities – choose the right one."
Ashley Stockwell, global sales, marketing and brand director for the One Foundation, said: "It's great to be working with the team at MGOMD.
"We are really looking forward to creating innovative and effective campaigns. The challenge to deliver exceptional results for limited spend, while increasing awareness of One-branded products is already underway, thus enabling us to make an even bigger difference for those that need it most."