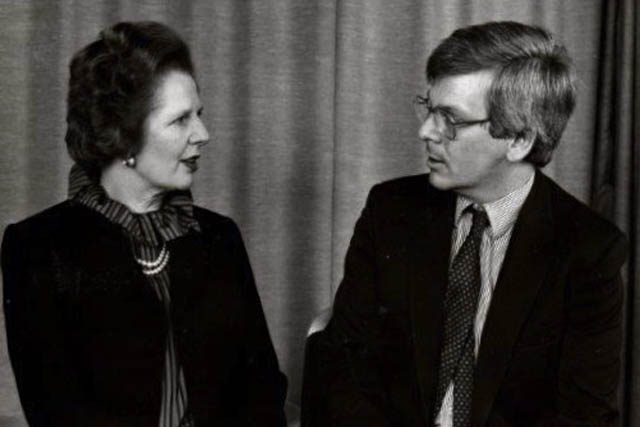 Margaret Thatcher changed our lives, she reinvigorated the UK and she redefined our relationship with Europe and the world after years of feeling sorry for ourselves. But what did she do for advertising and marketing?
To start with her era was heralded by Saatchi & Saatchi's iconic ad: Labour Isn't Working. It worked because it told a fundamental truth; it was factual and met the country's emotional need. And it was used because she said yes; so demonstrating a faith in advertising. To quote a competing agency, "a truth, well told".
From the PR view point she remains one of the outstanding examples of a major media figure whose image was honed and toned by some of the best in the business; to name the late Gordon Reece and the very present Tim Bell for a starter. It is this public image, so different from the early Minister of Education Thatcher, which has been replaying over the last few hours.
Her belief in a flourishing market economy, in completion and in freedom of expression made our world of advertising possible.
In 1979 the UK was dominated by floundering monopolistic nationalised industry; energy, telecoms, transport. Now we can all gripe from time to time but we have competitive business, contributing to GDP, not spending it. These businesses are major advertisers now.
Britain creates, innovates, and in our modern era – leads the charge in Europe's digitising economy. It was quite a tribute that yesterday the news played on Twitter, perhaps the first world leader to have so many obits in 140 characters.
These revitalised businesses are also increasingly global players basing their success in part on the thriving creative industries that have sprung up to serve a free market economy. Can we imagine such a vigorously vibrant advertising industry in the 21st century if she had in fact, as so many early doubters believed, been a Lady for turning?
Adland has never looked back. The Saatchi Brothers and Tim Bell were part of the vanguard that saw a shift from the gentleman players to the smart corporates. Businesses grew, they merged and went global. British agencies competed with the Madmen and were able to win. Is Martin Sorrell the result?
Finally, she changed my life. She won the '83 election and I followed in the slip stream to take Edmonton, Labour's north London seat. She helped me locally, she listened and supported and she argued! It was a high octane time in politics, it was fun and she achieved so much that for me her death is overshadowed by her life.