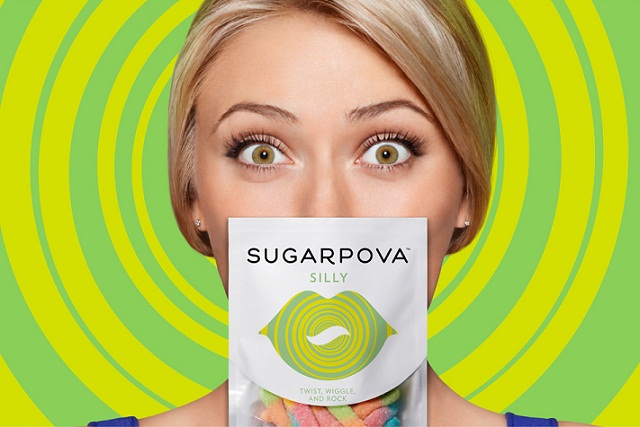 The sportswoman had asked about changing her name to Sugarpova through Florida's Supreme Court, while the US Open takes place, before reverting back after the tournament - though it was revealed later on Tuesday evening (20 August) that Sharapova had eventually decided against the move.
The Russian's Nike kit was also expected feature the Sugarpova logo in a bid to promote her sweets brand, which is sold in Selfridges in the UK, with names such as Quirky, Cheeky and Flirty.
Steve Martin, M&C Saatchi Sport & Entertainment chief executive, ridiculed the stunt.
He said: "It is the oldest PR trick in the book and it clashes with the brand equity she has. Tennis is a very cool global sport and she has brand partners like Tag Heuer, Porsche and Evian, so to create cheap publicity doesn't make any sense."
Martin added that the plan was "disjointed" and he was "not sure she'll see it through", as even if Sharapova changed her name legally, it boiled down to "whether the broadcast companies take it on seriously".
He said: "They might feel manipulated. Besides, she has created enough noise already now through news sites and Twitter."
In 2005, Jimmy White, the maverick British snooker player, changed his name to James Brown, as part of a madcap sponsorship deal with HP Sauce.
Twitter buzz
How bad an idea is Maria Sharapova changing her name to 'Sugapova'?! An idea from 1993. Dilutes her brand image in 24 hours.

— Steve Martin (@MCSaatchiSteveM) August 20, 2013
@MCSaatchiSteveM she won't do it surely! Twitter traffic has raised the Sugapova profile again and now she'll bottle it

— Cheneysaw (@Cheneysaw) August 20, 2013
RT @sarahsportmag: How many more people have now heard of Sugarpova than had done 48 hours ago? Clever PR. http://t.co/eNpOb5V4qt

— David Alexander (@Calacus) August 20, 2013
True or not...this got great buzz...which was the goal, right? @MariaSharapova #sugarpova #USOpen #WTATour http://t.co/4ghjnBPFOm
— Joe Favorito (@joefav)
August 20, 2013
really bad idea if true 4 Sharapova to want to chg name to sugarpova just for Open. Shameless marketing http://t.co/dLA99PX1Gw

— daniel kaplan (@dkaplanSBJ) August 20, 2013
Marketing genius Maria Sharapova considers a name change http://t.co/VdAe3ODroC #sugarpova

— Clear M&C Saatchi (@Clear_Global) August 20, 2013