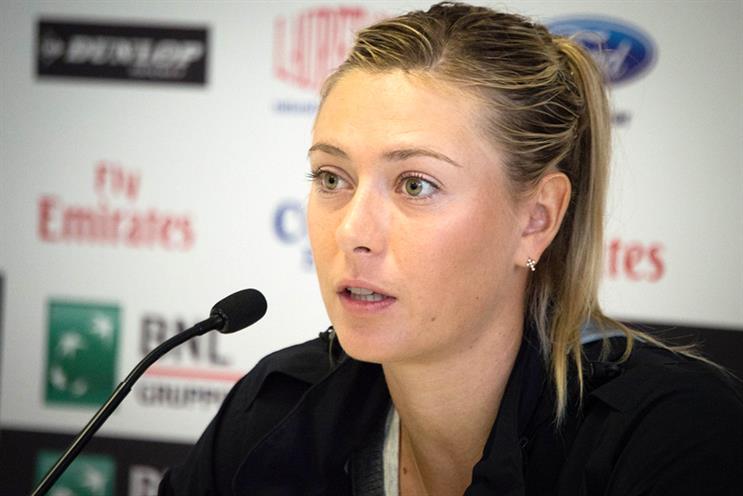 Her primary tactic was to admit culpability and own her mistake
Celebrity sponsorship and endorsements are big business. Over the last decade, celebrity brand associations have rocketed with worldwide spending reportedly amounting to $50bn. Effective sponsorship deals and the positive associations that come with it can benefit not only the brand but also the individual – Britney Spears and Pepsi; David Beckham and H&M and George Foreman and the Lean Mean Fat-Reducing Grilling Machine! But when it goes bad, it is how celebrities deal with the fall-out within the social sphere that will determine the future success of their personal brand.
'Brand Sharapova' is certainly taking a hit with Nike, Tag Heuer and Porsche quick to distance themselves following her failed drugs test. However, it would appear that Sharapova has learnt from previous scandals and is carefully managing her crisis communications in an effort to limit the damage to her personal brand.
At the present time, it isn't known what impact the drug scandal will have on Sharapova's long-term career
Her primary tactic was to admit culpability and own her mistake – there is no room for pride in effective crisis management. However, she is claiming health reasons and a lack of awareness for taking a newly banned substance (the substance was only put on the banned list in January 2016) which is certainly polarising opinion in social media.
If Sharapova is to bounce back from this, she must act quickly and effectively to minimise damage to her brand. Although quick to react with contract suspensions, her brand sponsors will be watching the tide of public opinion carefully to establish any repercussions of future involvement with the star. Sharapova needs to listen to her crisis management team, demonstrating full accountability and remorse in order to re-instil her personal brand with credibility and trust. Brands can flourish again after a crisis but they need to be authentic and consistent.
The social media backlash
Social media dominates sports public relations. Inadequate use after a crisis can have long-term negative effects. Take Lance Armstrong as the blueprint of how not to do things. Following years of mumblings about wide-scale doping in the cycling community, when the news broke about Armstrong's involvement, he turned to social media to protest his innocence at every opportunity.
By the time he owned up to his part in the scandal, the damage to his image was largely irreversible. Brand damage such as this can cost both the individual and the organisation millions of pounds – which is why all those involved need to understand the importance of image repair strategies before entering into sponsorship or endorsement deals.
At the present time, it isn't known what impact the drug scandal will have on Sharapova's long-term career. An independent tribunal will review the case with a possibility of suspension from between six months and four years. If handled carefully, there is no reason why Sharapova can't rebuild public trust – whether her current brand sponsorships will stand by her remains to be seen.
However, it is very unlikely that the short-term negative effects will outweigh the multiple benefits the brands will have experienced during their relationship with Sharapova and this might be enough for future brands to wait out the PR storm provided Sharapova returns to the sport with her personal branding intact.