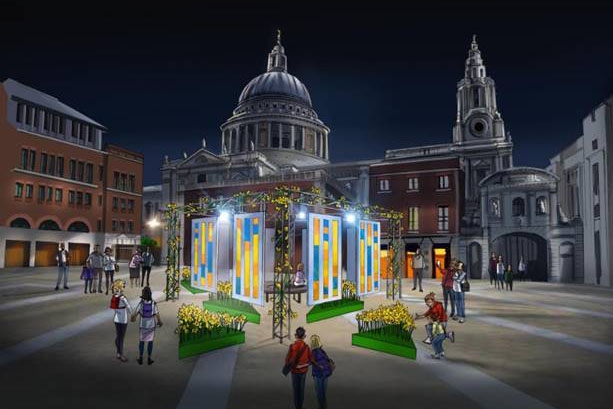 The "Garden of light" installation returns for another year and will allow people to walk through the daffodils and a stained-glass structure. It is designed to be "a place for personal reflection and calm".
There will be a trail of sculptural daffodils, each designed by an artist or celebrity, that emerge from the flower beds.
Visitors will also be able to listen to letters from patient's families on the care and support their relatives received from Marie Curie nurses.
Two memory walls will encourage people to leave messages about a loved one they have lost.
The Great Daffodil Appeal asks for donations in return for a daffodil pin during March. The activation will be at Paternoster Square in London from 1 March to 11 March.