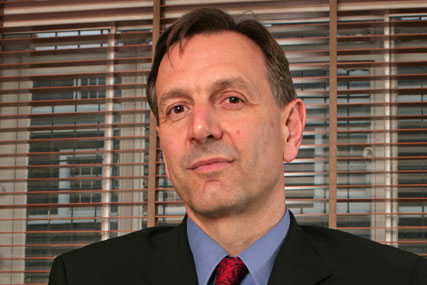 Lund announced his departure from the COI at the beginning of March and later that month, he was revealed to be one of the founding partners of Now, alongside John Townshend, the former creative partner of Rapier.
In an email to staff, seen by Brand Republic, Lund said: "In light of my new business venture, I have agreed with Ian Watmore at the Cabinet Office, that I will now leave COI at the end of this week.
"Emma Lochhead and Graham Hooper will be acting joint chief executives, caretaking the running of COI.
"Chris Wood will move from non-executive director to acting chairman. The management Board will continue to make the key day-to-day decisions affecting the organisation.
"For the time being, Ian Watmore will assume the roles of Accounting Officer for the COI and the Chair of the regular meetings of departmental directors of communications.
"Further details, including any new reporting lines, will be announced soon.
"I will be very sorry to say goodbye and I wish all of you and the organisation the very best for the future. Mark"
Last month, after Lund announced his departure, but before Campaign revealed the existence of Now, the Government confirmed it had been advised to replace the COI with a "Government Communications Centre", as part of sweeping changes to public sector marketing.
The changes will lead to the formation of a centralised unit composed of government marketers, and could result in the loss of around 1,000 marketing jobs cut, in a move that is expected to save around £50m a year.
Now has announced that from launch, it will be working with former Miles Calcraft Briginshaw Duffy client Waitrose, in return for giving the parent company of MCBD, now part of Dare, a substantial minority stake in the business.