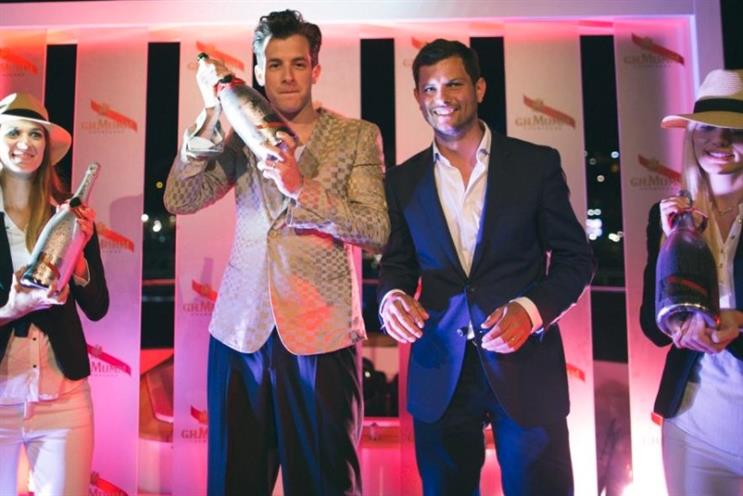 It launched the bottle, which triggers images of celebration instantaneously once opened, on Saturday, when musician Mark Ronson popped the cork on board the champagne brand's boat.
Once the cork popped, pictures were streamed live onto different screens at the event. Mark Ronson then mixed a VIP DJ set before presenting the Jeroboam of Mumm Champagne to the winner of the Monaco Grand Prix.
The champagne brand is rolling out the "connected smart bottle" concept to clubs throughout the summer, including Pacha Ibiza.
"The ambition of the House of Mumm, constantly seeking to integrate innovation in its approach, is very inspiring. To pop the cork of the first smart Champagne bottle... and to have the honour of holding the Jeroboam on the Monaco Grand Prix podium was an unbelievable experience," said Mark Ronson.
Brand: Mumm
Agency: My Love Affair
---
Recommended