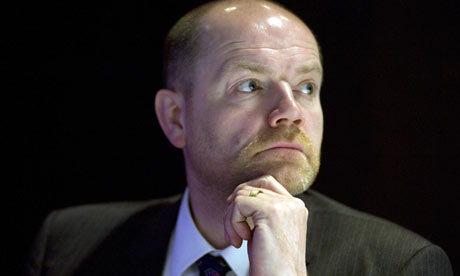 The MacTaggart lecture opens the Edinburgh International Television Festival each year and is known for producing controversial and agenda setting speeches.

Thompson was appointed director-general of the BBC in 2004. Prior to re-joining the BBC he was chief executive of Channel 4 from December 2001 to 2004.

Thompson said: "In what is a big year for the BBC as well as the rest of the broadcasting industry, it's a great privilege to be asked to give the MacTaggart Lecture, and I'm looking forward to it."

Deborah Turness, 2010 Edinburgh International Television Festival advisory chair and editor of ITV News, said: "Edinburgh is the first stop on the media calendar following the general election, and the MacTaggart will once again set the agenda for the weekend.

"In what promises to be a pivotal year for the BBC, I am delighted that Mark has agreed to share his vision with the Edinburgh audience."

Last year James Murdoch, chief executive and chairman of News Corporation in Europe and Asia, used the MacTaggart lecture to attack the BBC.

Murdoch said the "scale and scope of [the BBC's] current activities and future ambitions is chilling" and highlighted the BBC Trust's "abysmal record" citing BBC Worldwide's purchase of the majority of travel guide brand Lonely Planet.
Thompson will give his lecture on Friday 27 August at 6.45pm.