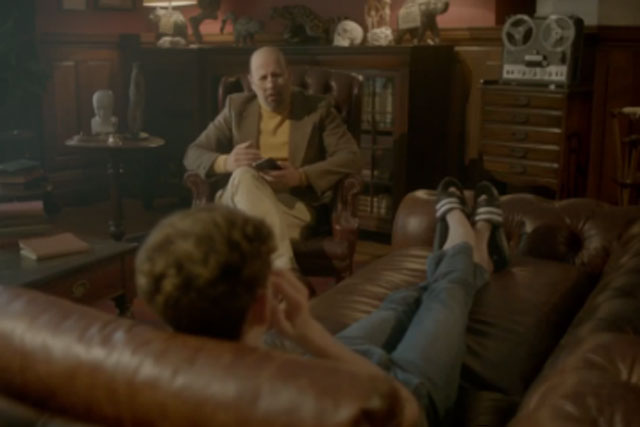 The humorous spot shows a man clearly meant to be Zuckerberg complaining that people are "unfriending" him, and that he can find his "real friends" on WeChat, which is owned by Chinese internet giant Tencent.
"I mean, I invented the social network. But now my friends, they're unfriending me," complains Mark, an American male with curly brown hair lying on a therapist's couch.
His odd therapist, complete with thick German accent, exclaims, "Poor Mark! This is a classic case of 'friendaphobia'," before summoning his assistant Frauke to bring his phone to show the Friend Radar feature on WeChat.
When Mark begins to sob, the therapist replies, "Ah, come on, Mark, don't make me unfriend you too."
In another ad, the therapist is being confronted by lawyers sent by Mark to "stop [him] from prescribing WeChat", to which he says he should express his anger through animated stickers rather than lawsuits.
The campaign follows Facebook's acquisition of WeChat's primary rival in South Africa, WhatsApp, in a $19bn deal.
Read SY Lau, senior executive VP at Tencent, writing for Marketing on why the smartest marketers take a collaborative approach with Chinese consumers.