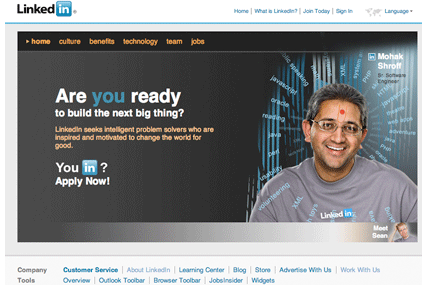 With deep profile information, LinkedIn Surveys hopes to provide scale, reach, and targeting of the network's 30 million professionals worldwide, approximately half of whom are said to be IT or business decision makers.

LinkedIn members who participate in a survey will be offered a a variety of incentives, including gift cards from Amazon, Starbucks and Best Buy, or donations on their behalf to charities.

The company hopes to be able to bypass quality and authenticity issues that other sample providers face because of the public and self-policing nature of the network.

LinkedIn has already conducted projects with six market research firms, including Phoenix Marketing International and OTX, on populations spanning business and IT decision makers, finance professionals, and government employees across four continents.

The website is reportedly growing at a rate of half a million new members a week. While standard LinkedIn accounts are free, the company earns revenue through advertising, premium subscriptions, corporate solutions, job listings, and now LinkedIn Surveys.

The launch of LinkedIn Surveys follows the company successfully raising $53m in funding from venture capitalists and investment bankers in June.

The network received a further boost earlier this week after securing an additional $22.7m in funding from world-leading strategic investors Goldman Sachs; The McGraw-Hill Companies; SAP Ventures and Bessemer Venture Partners.