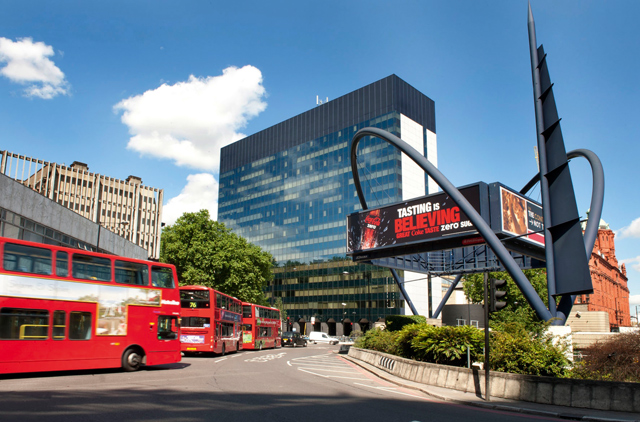 What do marketers need to understand about approaching East London's tech cluster?

It's a question I've been posed quite a lot of late. It's been a bit like how I'd imagine an adman in Hollis, Queens felt in 1986 just as Run DMC's 'My Adidas' hit the charts, where the question of the day was: "What do marketers need to understand about approaching the NY Hip Hop community." The glib response to both questions is, I suspect, very similar. I'll try and be of more use by sharing Mother's experience of life among the tech crowd so far.
Mother has been based in the East End for over 15 years and in Shoreditch for the last nine. So we've been fortunate to be part of the neighbourhood as the technology cluster has emerged. For three years now we've hosted MiniBar, the UK's largest monthly tech start up meet. We also run mentorship programs and demo days for early stage companies, a pop-up supper club for entrepreneurs, and an elementary coding course for recent converts. On occasion we've taken up seed investment positions and advisory board roles. We've got involved.
So what have we learned?
The companies in the area are growing in the right way, through tangible product and service development.
Firstly that the East End hub is indeed bucking the triple dip and enjoying high growth. By Wired magazine's estimation there were around 200 technology led businesses in the area in November 2010. By the following year when the Tech City Map was built, the number had grown to 600. Today that map is one of many sources that put the number at upwards of 1350. Furthermore this growth is creating employment.

According to Silicon Milkroundabout, the nation's tech clusters are currently hiring for 3229 positions, up 22% year-on-year, with London presenting 34% of those opportunities. And this sense of momentum is furthered by the scale-up successes of familiar faces like SongKick, Hailo, Duedil and MindCandy.
Secondly, the companies in the area are not just growing, they are growing in the right way. Not through spin and unsubstantiated promise, but through tangible product and service development. UX designers Adaptive Path recently estimated the 'service anticipation gap' to be the difference between a whopping $40bn ad spend on services and a relatively tiny $2bn on the design of those services.

At a time when social media has empowered consumers to identify and rail against such gaps, it becomes very clear why hard innovation is required. And hard, lean, rapid innovation is the lifeblood of a technology start up.
So the increasing interest from marketers stacks up.
But are they welcome? Are marketers just looking to poach ideas to rejuvenate their own ailing R&D departments? Or could marketing nous be the special sauce that provides London's tech scene with a crucial advantage over the emergent competition in Berlin, Toronto and Tel Aviv?
Last week we put out a survey to the community to test these hypotheses and lend our own hunches a degree of verisimilitude. Thankfully we were not far off. Here's what we learned.

Q1. What do you think of marketers?


| | | |
| --- | --- | --- |
| Answer choices | Responses | |
| Experts in manipulating supply and demand | 7.89% | 9 |
| The people who help companies better understand and relate with consumers | 33.33% | 38 |
| Corporate drones without the balls to back their own business ideas | 17.54% | 20 |
| Potentially powerful allies for entrepreneurs | 33.33 | 38 |
| I'm not interested enough to form an opinion | 7.89% | 9 |
| Total | | 114 |
So an encouraging start. Nearly 75% of the answers are positive. There is a good understanding of, and respect for, what marketers do. And an early indication that alliances are there to be developed.

Q2. What do you think of the marketing community's growing interest in tech clusters like the one in East London?
| | | |
| --- | --- | --- |
| Answer choices | Responses | |
| Please jump on another bandwagon and take your buzzwords with you | 21.05% | 24 |
| It's really exciting and could become the defining strength of the London tech scene | 7.02% | 8 |
| Concerned about negative impacts on the ecosystem from idea poaching to rent rises | 14.91% | 17 |
| Open minded about what it might mean, the more the merrier | 32.46% | 37 |
| Keen to strike up conversations and mutually beneficial relationships | 24.56% | 28 |
| Total | | 114 |


A little more cynicism and anxiety reveals itself when the questions deepen a level. Particularly on the sensitive subject of rent rises. But again a good 65% majority of respondents are open-minded and positive about marketer interest with a quarter keen to strike up conversations.

Q3. If a marketer could help your startup in one way what would it be?
| | | |
| --- | --- | --- |
| Answer choices | Responses | |
| Helping me understand branding and intangible asset value | 36.84% | 42 |
| Helping me prepare for the problems that come with scale | 6.14% | 7 |
| Helping achieve scale through connections into big business | 36.84% | 42 |
| Provide opportunity to stretch our technology by applying to their problems | 13.16% | 15 |
| Provide a source of more patient investment monies | 7.02% | 8 |
| Total | | 114 |


Here is where I draw most encouragement and feel a real opportunity reveals itself. Marketers are not dismissed as simply another source of finance and connections. This generation of entrepreneurs is keen to learn as much as possible. And they've spotted at least some of the ways in which marketers can provide that learning. A better understanding of branding and intangible asset value would of course be of huge benefit to young companies, as nearly 40% of respondents recognized.
But – and this is the crux of the issue for me – the ideas exchange that happens through this kind of mentoring would be mutually beneficial. For example, marketers are looking to learn how to rededicate to tangible innovation. Start-ups are looking to better create and harness intangible assets. It is not outlandish to suggest that both parties might identify a better tangible:intangible asset ratio together. And therein achieve a win–win for both parties. I think this is what the enlightened 13% are touching on when they cite "the opportunity to apply their technology to marketers" problems. Again, a relationship that benefits both by creating the opportunity for fresh learning.


And that's how I'd answer the question this article poses. Marketers need to approach East London's tech cluster looking to strike up relationships that work for mutual benefit. Relationships based on an ongoing exchange of ideas that maximise both companies' knowledge stocks.
This principle of open experiment and maximised learning is driving Techstars' Nike+ Accelerator program in Portland. It is also the principle behind Telefonica's Wayra academies. And a growing number of new accelerators like Collider 12 here in London.
It is also driving our new collaboration with renowned workspace innovator Charles Armstrong. Mother At The Trampery is a 7000 square foot laboratory in Clerkenwell where creative entrepreneurs, technology start-ups and blue chip corporates will cohabit an environment that looks to foster mutually beneficial relationships over a twelve month cycle.
Duncan Logan, founder of San Francisco-based accelerator RocketSpace said of East London recently: "It is hard for a start-up to disrupt an industry quickly. But a start-up on the back of a corporate, with financial weight and market reach is a dangerous beast. London is a hot bed for corporate headquarters and this offers an extraordinary opportunity for start-ups."
I believe that, with a generous spirit and inquisitive mind, it offers an extraordinary opportunity for marketers at those big corporates too.
Just like it has proved with Hip Hop.