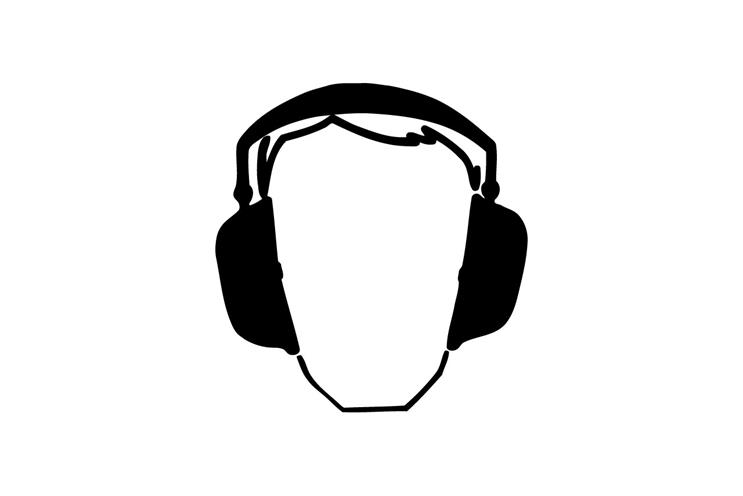 The saying "less is more" has never been so compelling. Today's "always on" consumers are seeking ways to better manage, edit and control their lives, as reflected in the unlikely success of the book The Life-Changing Magic of Tidying, by Japanese organisation expert Marie Kondo, which has become a global bestseller.
Kondo has developed an international following for her emotional approach to minimalism, which demands that those adopting her KonMari Method ask of every item in their home: "Does this spark joy?" (Anything that doesn't must go.) It is a question that, if applied to marketing communications, would leave many brands falling short.
Digital communication has undoubtedly become disposable, with consumers proving brutal in their dismissal of uninspiring marketing. In line with this shift, many in the industry believe that brands should fundamentally rethink their approach to engaging consumers.
As Charles Wigley, Asia chairman at Bartle Bogle Hegarty, explains, the "age of engagement" has merely given us more interruption. "The advent of digital was heralded as the death of TV advertising and shift to one of engagement," he adds. "This premise was based on the significant assumption that people want to engage with brands. In the main, they actually want to engage with lovers, family and, sometimes, their pets."
Growing pains
So what of the impact of digital technology on consumers' lives? Ayesha Walawalkar, global strategy director at MullenLowe London, says we are witnessing a groundswell of unease over the potential effects on our wellbeing. "There is a sense that our lives are increasingly out of kilter, and it is not limited to rich countries or the West."
Even The Huffington Post's co-founder, Arianna Huffington, has written a book advo-cating the life-changing and transformational impact not of new media platforms, but a good night's sleep. It is clear that a simple, straight-forward, buzz-free agenda is gaining traction.
However, as Jon Sharpe, chief executive of Rainey Kelly Campbell Roalfe/Y&R, counters, don't expect to see people putting down their smartphones any time soon. Using the analogy of teenagers learning to drink responsibly, he predicts a greater codification of "good digital health habits" as we come to better understand the potential repercussions of ubiquitous technology on our lives and mental wellbeing.
Fifteen minutes of privacy
A growing volume of research points to the link between social-media use and social anxiety. Alongside this, a growing number of consumers are seeking greater control of the digital spaces they inhabit. Keith Grossman, head of sales, Americas, Bloomberg Media, points to the current antithesis to Andy Warhol's famous declaration that everyone in the world would get their 15 minutes of fame. "Today – where technology has essentially enabled infinite connectivity and accessibility – it appears that individuals are now seeking their 15 minutes of privacy. This is why we see the rise in services like Snapchat, which control access and limit permanence," he adds.
This is just the tip of the iceberg of growing public discourse over the role of technology in consumers' lives. David Fisher, head of digital at Sky Media, says: "Overwhelmingly, tech is viewed as modern magic, or, as Yuval Noah Harari would have it, a secular religion. The whole debate will have to move on, however, as artificial intelligence will ask increasingly difficult questions of us as a society. Do we want robots looking after our kids? Who does the driverless car choose to knock down, the errant cyclist or the pedestrian it would hit avoiding them?"
A generational schism
There is a cultural elephant in the room when it comes to understanding and experiencing digital society. Namely, the huge disconnection between the generation brought up with social media and that for whom there is a demand to adapt. Just as the advent of Spotify and digital downloading has left a physical space in our living rooms (Kondo would undoubtedly approve), for some, the social-media age has brought with it an inherent sense of loss, displacement and confusion.
An article by Bill Persky, a 78-year-old television writer, producer and director who had been immersing himself in social media for USA Today, perfectly encapsulates this tension. In a column entitled "We're Killing Communication", he wrote: "I'm not losing my patience but my sanity. With the wisdom I have gained from age and experience, I have finally decided it's time for all these breakthroughs to take a break from breaking through, since they're no longer improving communication but actually destroying it. How? By making it easier and faster for people everywhere to be in constant contact with each other – about nothing."
In contrast, younger consumers on the whole don't feel so overwhelmed. Nicole Yershon, director, innovative solutions, at Ogilvy Group UK, says: "The younger generation consume digital media in bite-sized chunks, so they do self-moderate. Older consumers are still trying to answer every single thing and do everything."
In short, consumers who are growing up with the ubiquity of the smartphone don't even recognise its demands, as they are already so embedded in the fabric of their daily lives.
New (ad) roadblocks
Computer-security company McAfee estimates that spam-related emissions for all email users worldwide is at a total of 17 million tonnes of carbon dioxide a year, equivalent to 0.2% of total annual global CO2 emissions (or the CO2 emitted by 18.1 coal-fired power plants in a year, according to US government figures). The rise of ad-blockers can be viewed as consumers donning a virtual mask to protect themselves from this ad pollution. The focus on zero-based budgeting increases brands' risk, as they ask themselves: "How can I drive down the cost of this activity?", rather than "Am I wasting consumers' time with meaningless communication?"
However, Nick Wright, group creative director at Havas Media Group UK, counters this pessimistic viewpoint, arguing that in the same way that no great brand was lost in the recession, no great or effective marketing campaign will be lost through ad-blocking. He contends: "It drives brands to engage better and in more relevant and contextual ways that should still have a place in the most digital minimalistic lifestyle."
Indeed, the prevalence of ad-blockers can be seen as a positive challenge for the industry instead of sounding a death knell for brand communications. Damian Blackden, global chief strategy officer at Maxus, claims brands will prevail if they offer two things: compelling content that the consumer wants enough to disable the blockers, and an advertising experience that doesn't suffocate them with uncapped, relentless, intrusive formats.
Analogue escapism
The buzz of online news may be one of the greatest pleasures of our time, but, while screens offer consumers the opportunity to disappear down myriad virtual rabbit holes, the marketing power of disconnection should not be underestimated. As William Powers writes in Hamlet's BlackBerry: "A printed newspaper is even more useful now than it was 20 years ago. Like a Moleskine pad, it's a disconnected medium that takes you out of the digital swirl into a calmer, more patient mental space. Buzz is good and important but so is de-buzzing."
More brands are coming to recognise the space afforded by disconnection, and that distinctly analogue formats provide a significant opportunity. For instance, Chiptole's "Cultivating thought" series put great literature on formerly blank food packaging. The restaurant chain enlisted writers including Jonathan Franzen, Toni Morrison, Neil Gaiman and Malcolm Gladwell to create short essays – fiction and non-fiction – to print on the side of its cups and paper food bags.
Jon Wilkins, chairman of Karmarama, says this strategy of encouraging consumers to put down their phones for a while can pay dividends. "There are so many ways brands can enrich and improve our lives away from the digital sphere if they start to prioritise people's spirits and imagination over their data profiles," he adds.
A brand taking this trend to its fullest potential is Omo/Persil. Its provocative global "Free the kids" campaign is based on the insight that the majority of children spend less time outdoors than maximum-security prisoners, with one in two spending an hour or less outside every day. Unilever's global research revealed significant unease at the role of technology in their children's lives with one in two parents globally wanting to rebalance their lives to focus less on screens and more on the outside world.
James Hayhurst, global brand equity director at Unilever, believes that brands have a duty to increase their positive social impact, and this lies at the heart of the activity. "Parents say they want their children to spend more time outside; they want more creative and physical play," he adds. "While technology is a wonderful enabler, as with all things in life, we believe a balance of indoor and outdoor play and screen and non-screen time is key."
Unilever's global survey of more than 12,000 parents showed that concern over the lack of time children have to play outside was universal. MullenLowe London's Walawalkar, who works on the business, says the insight was remarkably consistent across markets. "The growing desire for green space, unfettered play and simple connection with the natural world goes hand-in-hand with the fear that these are things that our children do not even realise they are missing," she adds.
When maintaining perspective relies so much on our ability to live in the present, it is difficult to dismiss the desire to create space – whether physically or metaphorically – as a niche trend. While global consumers are at different stages in this journey, all roads lead to a fundamental shift in how consumers view the role that marketing technology plays in our lives.
On both a personal and professional level, we must address the constant challenge to "think big-picture" when, in reality, we are flailing around, attempting to meet the competing and expanding demands of modern life. The onus is on brands not to add to these demands, but instead ask themselves "Does it spark joy?" and embrace the beautiful yet unforgiving ethos of the KonMari Method.