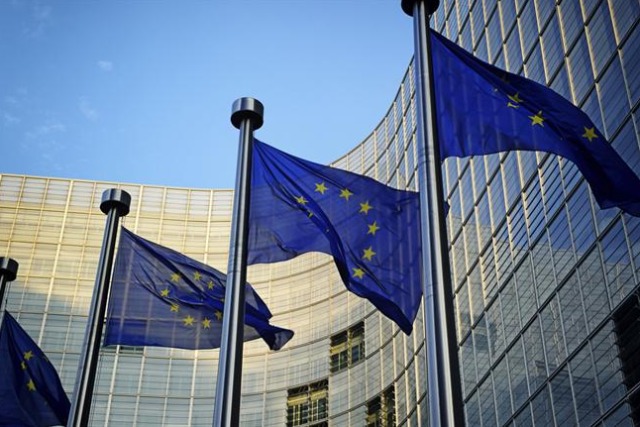 On 12 March, members of the European Parliament voted overwhelmingly in favour (621 votes to 10) of updating the continent's data-protection regulation. It is the second milestone in a three-stage journey for the legislation, which promises to tighten Europe's near-20-year-old data and privacy rules and, in the process, make marketers' lives a whole lot tougher.
Critics warn the regulations include several "anti-business" measures of concern to brands. These cover the so-called "right to be forgotten", allowing users to demand data relating to them be deleted from the records, and curbs on profiling, namely the ability to personalise online experi­ences by recommending products based on someone's previous behaviour.
Viviane Reding, the European Union's justice commissioner, says: "This reform is a necessity, and now it is irreversible."
While the Direct Marketing Association (DMA) is confident that the final stage of law-making, the Council of Ministers' version of the regulation, will smooth out its "worst excesses", it acknowledges brands can expect stringent tightening of data and privacy rules sometime around early 2017.
"Customers really value the innovations that data-driven marketing provides, demonstrated by the way they purchase goods," argues Chris Combemale, executive director of the DMA. "The growth of ecommerce and mcommerce is irrefutable. But the legislation has some aspects which are problematic for continuing the development of this fast growth-point of the economy."
At once both nebulous and painfully complex, privacy is becoming perhaps the single most important issue facing the marketing industry – not least because of the €100m penalties the EU is keen to introduce.
Trust and privacy will become key components of brand equity.
Visitors to this year's SXSW Interactive Festival in Austin, Texas, hoping to immerse themselves in all manner of gadget geekery, may have been disappointed to find that, with video-link keynote speeches by Wikileaks founder Julian Assange and NSA whistleblower Edward Snowden on the fight against the "adversarial internet", privacy was the talk of the town. Even Google chairman Eric Schmidt took to the stage to proclaim his company as a champion of data privacy, urging the audience to "fight for [their] privacy or lose it".
Elsewhere, World Wide Web inventor Sir Tim Berners-Lee used the 25th anniversary of his creation to call for a new "manifesto" for the web, akin to the Universal Declaration of Human Rights. One of the key pillars of this vision is the "protection of personal user information and the right to communicate in private".
Anne Jellema, chief executive of Berners-Lee's World Wide Web Foundation, tells Marketing that the erosion of online privacy, whether through "commercial data collection" or "mass surveillance" by governments, threatens to have a "chilling effect" on innovation.
Despite its prominence on the news agenda, questions remain as to how worried users are about the way their data is handled. From Google's perspective, Schmidt asserts that UK consumers are uninterested in any supposed breaches of privacy: "In Britain, nobody cares about this at all – it seems to be perfectly fine. They're used to being under surveillance on London streets."
However, research by pollster Toluna appears to counter this, with 84% of UK respondents to a recent survey stating they have a "more favourable" opinion of firms that are "honest and open" in the disclosure of their data-collection activities.
Combemale contends that brands should attempt to use transparency about data as a differentiator in the market.
"Over time, as the social-media and digital-commerce environment develops, people will migrate to companies they trust the most. Trust and privacy will become key components of brand equity," he adds. "What's important for marketers is to anticipate that they should be operating now in the best interests of their customers. [A brand like] John Lewis, which puts customer trust at the heart of its business proposition, probably won't have too many changes to make."
Any marketer who believes that data privacy issues are solely the responsibility of their colleagues in the IT department should think again. Brands that embrace transparency stand to gain more than just avoiding the attentions of angry regulators.