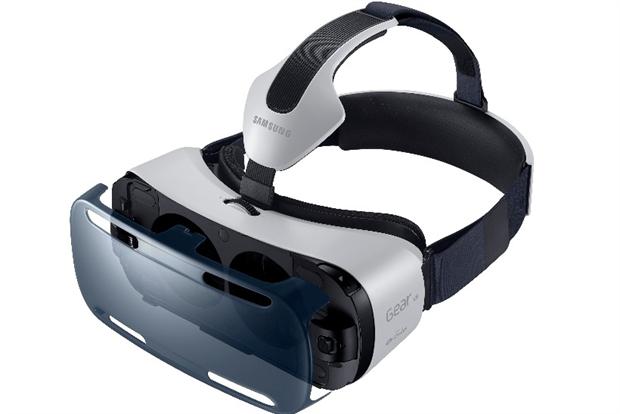 For me, the most interesting stories from last week's Mobile World Congress came from HTC and Samsung.
The former announced plans for a virtual reality headset called Vive. How long before HTC integrates Vive into its smartphones? Samsung, meanwhile, unveiled its latest version of the Gear VR, which can now be powered by its new smartphones, the Samsung Galaxy S6 and the S6 Edge.
And it's not just me who thought these stories stood out. Other commentators in the tech world noted that this year's MWC saw an explosion of interest in VR, something more usually associated with the techier Consumer Electronics Show or the Game Developer Conference. Why? Because VR is about to become mobile.
Reach is growing
The truth is, baby steps in mobile virtual reality have already happened. Between Samsung's earlier iteration of Gear VR, Google Cardboard and LG's nascent offering, we already had some solutions – albeit relatively basic – that turn a smartphone into a portable and accessible VR headset. And this is invaluable when it comes to widening the reach of VR marketing campaigns.
Of course, for every VR enthusiast, there's a cynic. The marketing potential of VR is still a hot debate.
But smart marketers like Honda's head of European marketing, Martin Moll, and Telefonica's head of customer strategy & development, Jonathan Earle, have identified VR's massive potential and longevity.
The main barrier to marketer adoption is scale. When brands come to us with a VR idea, we explain they will get direct interactions via the thousands of people who can access the headset. But this has to be balanced against the tens or hundreds of thousands who could more easily view a campaign online.
Total immersion
The crucial difference is, though, when people are in a VR headset, they will be totally immersed and utterly captured. There is no escape, no ad-skipping and no attention deficit. And these are the perfect conditions for a far deeper and more emotional brand connection.
If a VR campaign is supported by an intelligent PR strategy, consumers who experience it will become online evangelists who amplify the campaign across social media channels.
The Game of Thrones VR experience at last year's SXSW, for example, garnered 15,000 physical visitors, but went on to generate hundreds of millions of media impressions globally.
Yet, when budget and ROI are the primary concerns, the issue of scalability often remains. Mobile VR, however, will provide the antidote. As VR becomes more portable and accessible via mobile, this issue of limited scale will slowly disappear.
Add to that the fact that Google Chrome and Firefox – two of the top three browsers – now offer VR-friendly versions, where consumers won't need to download specific drivers or apps that enable them to plug-in a VR headset, and the argument that VR will soon have a broader reach becomes even more compelling.
VR on YouTube
But the best is yet to come. Imagine coupling the deeply immersive nature of a VR experience with the near-ubiquitous reach of a YouTube video. It's in incredibly powerful combination for marketers. And it's just around the corner.
Rumour has it that YouTube will soon launch a 360-degree video platform. Because 360-degree video is the cornerstone of VR, this potentially means VR campaigns could soon be experienced by millions of consumers within minutes.
VR has become synonymous with rapid innovation; something that's very evident in these fast-paced mobile and online VR developments.
So it's no longer wild conjecture to say that, at this rate, one day soon VR experiences could be handed out as part of a brand's humble sampling campaign. It's as easy as offering a cheap and disposable Google Cardboard kit along with a sachet of coffee.
Of course, consumers might want to wait until they've finished the daily commute before whipping out their new VR experience on the train.
It's going to take a while before, as a society, we're comfortable with enclosing ourselves into a virtual world when we're in a public space full of strangers we don't trust. But as society slowly catches up with game-changing technology, that day may yet come.
Whatever happens, one thing is for sure: the portability and accessibility that comes from mobile and browser-based VR will help turn virtual reality into a marketing reality.
And this is a significant development for brands who want to engage consumers through powerfully immersive campaigns.