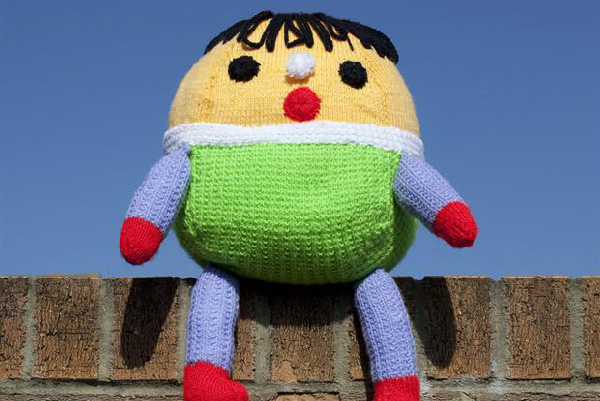 Nicola Kemp is Marketing's head of features.
@nickykc
I'm being stalked by Humpty Dumpty. He follows me across the web, offering an ever-increasing array of Humpty-themed toys and apps. My heart breaks a little every time his egg-shaped likeness pops up.
For me, these cookies – accepted as part of the basic building blocks of our digital marketing ecosystem – have a particularly bitter taste. A sting of absence; a reminder that I cannot be in two places at the same time. For while my son is in the midst of an all-encompassing obsession with Humpty, I can't be there to pick him up every time he falls. (Which, as you can imagine for a toddler with a Humpty Dumpty obsession, is quite a lot.)
Split lives
Our lives demand we take on, and switch between, a variety of competing, often contradictory roles. Yet, in many ways, the drive toward big-data-driven personalisation shows no respect for these boundaries. I may be working late, rushing to meet deadlines, but Humpty is there battling for my attention. In some ways, it is astute marketing from the omnipresent Amazon; I can try to buy my way out of guilt.
Nonetheless, perhaps the marketing industry is missing something; in thrall to the possibilities of digital personalisation, marketers risk sleepwalking into a world of bland automation.
A

lot of the time people don't know what they want until you show it to them
Big risks
As an industry, marketing certainly has a tendency to over-emphasise the role of big data and automation in achieving standout creative success. Take the continued (justified) obsession with Netflix's hit series House of Cards. How much of its success has been down to the algorithm showing that fans of the original BBC drama are also fans of the US version's producer, and director of the first two episodes, David Fincher and star Kevin Spacey, and how much down to the creative endeavour and commitment of Netflix's creative team? Here is a business willing to commission the first two seasons of a show without a pilot – a supremely gutsy move.
At the crux of the issue is risk; all too often, when marketers refer to personalisation and big data, what they are really talking about is minimising risk – whether that of serving up an ad for a product I haven't previously searched for or purchased, or the risk of investing in a product, service or creative approach that is anything other than vanilla.
This risk-aversion is the antithesis of creativity and the focus on blunt personalisation has the potential to alienate consumers. Steve Jobs famously declared "a lot of the time people don't know what they want until you show it to them". But many brands are simply playing it safe; using a multitude of digital touchpoints not to enhance the service they provide, but, in the style of Humpty, to send an unrelenting message on a loop.
Marketing has the opportunity to inspire and surprise, but this requires a healthy appetite for risk and challenging the status quo. This means we must look beyond the rhetoric of big data and embrace the creative freedom of a life less automated.