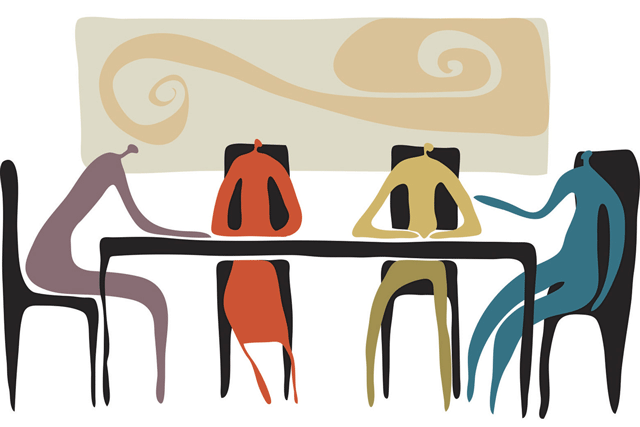 And why is marketing in the boardroom still the discipline's bête noire? Of the many reasons, I think the focus of boardrooms and the focus of marketing seem to be key.
Probably the biggest reason is the demands of quarterly reporting, which mean boards often focus on the measurable and shareholder-reportable: financial figures. Consequently, British boardrooms are dominated by directors from a finance background, which means customer orientation often gets marginalised as professionals naturally gravitate toward their comfortable disciplinary training.
Yet boardroom diversity is not just about gender or race: it's also about disciplinary diversity. This is especially true where marketing is seen as a service function rather than a core growth-driver. Neither are boards often equipped for a sustained analysis of brands and their markets, or to oversee their responsibilities for the company's opportunity-generating capability, preferring to concentrate on monitoring and addressing its risk. A dispersal of marketing-related decisions among many aspects of the business, which causes a lack of co-ordination within the marketing discipline of a firm, can exacerbate this.
So what do marketing and marketers need to do to break through this glass ceiling? There needs be a sustained and concomitant change at three levels: that of individual marketers, within companies and their cultures, and within institutions such as the CIM, ASA, IPA and The Marketing Society.
Individual marketers need to change their vocabulary and mindset to recognise a board's presumption in favour of creating shareholder value
Research shows that accountability and innovativeness of the marketing department are the major drivers of its influence. Individual marketers need to change their vocabulary and mindset to recognise a board's presumption in favour of creating shareholder value, rather than marketing KPIs often defined in terms of "likes", engagement or retweets. In addition, a deeper understanding of the complex trade-offs boards have to make would enable them to encroach on the boardroom agenda more often.
To change perceptions at a company level, the Australian Marketing Institute and Deloitte set out a 10-step marketing evaluation framework. It includes identifying metrics to measure the health and performance of each marketing asset, significant market issues, opportunities and risks and how they will be managed, and assessing whether the marketing plan adequately takes advantage of opportunities available, relative to feasible alternatives.
At an institutional level, the ethics of marketing and the value of the chartered marketer need reinforcing to increase the profession's credibility. To do this, we must punish poor marketing and malevolent marketers, while continuing to praise the inspired. This goes beyond the role of the ASA, which polices marketing campaigns as opposed to individual professionals. A lot of poor marketing is still practised.
Whether it's Sarah Warby from Sainsbury's delivering more individual value, M&S' "shwopping" campaign, which combines CSR and austerity to create company returns, or The Marketing Society's study reporting that a focus on customers is considered one of the most important qualities of a great chief executive, the glass ceiling has some clear cracks; so let's all help in marketing marketing.