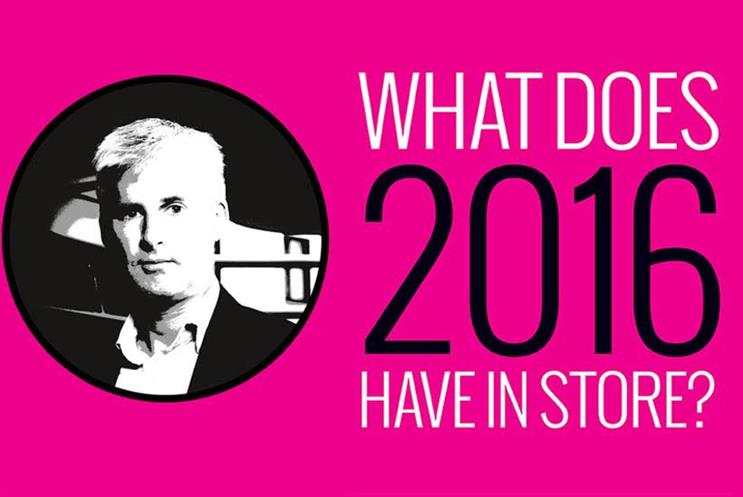 As well as the continued rise of performance and programmatic marketing, many companies will have to focus harder on reputation.
With episodes like Tesco's misjudged accounting, FIFA corruption allegations and the Volkswagen emissions scandal, it will be recognised that a company's most valuable asset is its reputation; and the only way to protect that is a genuine culture and framework around ethics.
In the year ahead, I hope to keep learning and improving; to make the best possible use of my time and aim for the transformational, not just the incrementally better.
I'll be spending (even) more time out in the field and with the members of our team who directly serve our customers.
This is because the main aim for British Gas in 2016 will be to help our customers keep their homes and businesses running smoothly. To do this, we'll be providing them with new ways to control their energy costs, connect and protect their homes, and get a brilliant service in whichever channel they want to interact with us.
We're targeting ambitious growth in a competitive market – we'll be combining a compelling proposition with consistent service excellence, an engaged team, and careful control of cost. We'll also keep making the necessary changes for the long term, as well as delivering in 2016.
Read more 2016 predictions from leading marketers