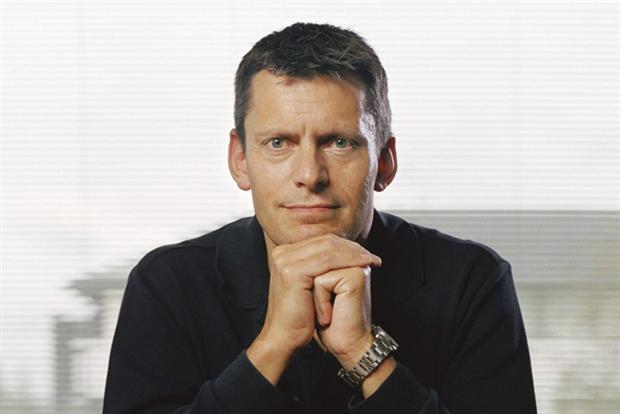 Speaking to Marketing at the Marketing Society Annual Conference 2014, Glenn, who took the helm of McVitie's and Jacobs owner United Biscuits last April, said marketers needed to do more to be "taken seriously" and address the perception that "we know how to spend money but there's less conviction that we make it".
In his speech to the conference, the former marketer said he wanted to "improve the equality of business leadership" and "reset" the expectations of marketers to encourage them to move from the fringes into the heart of the business.
Marketing is some inspiration, a lot of perspiration
"I can't imagine a business that would say marketing isn't important and if there are then they're in trouble if not now then soon," he said, adding his experience as a marketer had enriched his experience as a CEO.
Before the financial crash there was a need for businesses to recruit a "safe pair of hands", he said, but there was now a trend emerging for companies to look for CEOs with marketing experience.
"There is a change, there is a turning tide for people with our backgrounds to get to the c-suite," he said. "[Marketing] is a philosophy if you think about it."
"We believe that if an organisation has customer orientation at the centre of how it does things, it's the only way to guarantee long term survival. If we have this philosophy we will build better businesses."
Marketers need to be taken seriously
Speaking to Marketing, he said one of the "inhibitors" for marketers was convincing "the harder operations like finance to take us seriously".
"Marketers aren't seizing cross-functional moves enough so I think to do really well in a business you need to have at least one critical experience outside of your core function – so go in sales or in R&D to understand the business better."
He said he had heard of marketing compared to the RAF - a presumption, he says, that calls into question the credibility of the discipline. "People think, 'hang on, do these people really understand how to make money or are they just the ones that are the glory boys?' I've had it likened to the RAF – where the RAF gets all the glory and the poor foot soldiers in the inventory are the operations people."
"Marketing is some inspiration, a lot of perspiration and your job is to make money, not just be the external critic.
"One of the fallacies – and I say this a lot to marketers in my business – is the job of marketing is to give consumers what they want. It isn't, it's to give consumers what they value, what they'll pay money for and therein lies the calculation that always has to be made," he concluded.
Read next