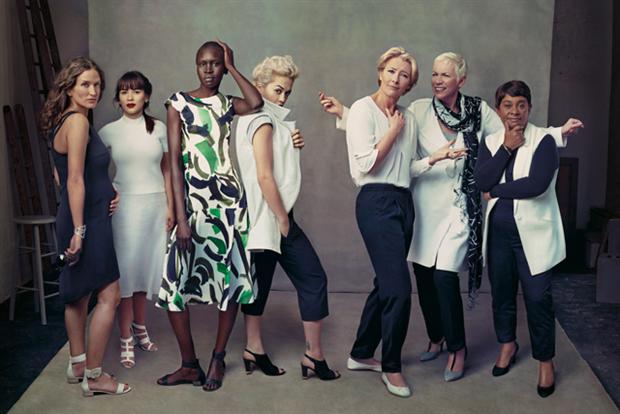 The brand is a well-loved British stalwart but is it losing its mojo? Over Bolland's five-year tenure, food has performed well, but clothing and home ware have suffered 14 consecutive sales declines.
With analysts decrying the CEO is on "borrowed time", we asked a selection of leading marketers where M&S should be focussing to turn the business around.
REFRAME YOUR CULTURAL REFERENCE
Scott Morrison, founder at The Business Accelerator and former marketing and commercial director at Diesel
"Back in the day, M&S was a byword for quality, value staples. Nothing fancy but truly essential, they were a generational myth and a lesson in legacy word of mouth marketing. Map that to today's needs and there's a direct relationship.
People are still looking for quality and value wrapped in a mythical experience - that's why we are surprised by Lidl and bored of other supermarkets who focus on price.
M&S have fallen into the fast fashion trap, thinking that borrowed celebrity interest, targeting a younger consumer and 'doing' seasons makes them a relevant fashion brand.
Young people go to Topshop, Primark or H&M; ANYWHERE other than M&S. But EVERYONE needs good quality staples - M&S has compromised long lasting quality for fast fashion credentials; lifelong myths for short term fads.
Like the food, play on the quality, the tradition and the myths that you've created and re-engage the 'anti'-fashionista; your enemy should be the poor quality, fast fashion fads that underpin 'throwaway' culture - the UK population is getting older and those people are looking for a fashion brand to deliver clearly and succinctly the quality and value they need - as unfashionable as it sounds, it's exactly what people expect from M&S."
DAZZLE THE NATION WITH SOME FRESH, PROVOCATIVE FASHION
Robert Campbell, founder at high50 and former vice president McCann Erickson EMEA
"At high50 we have a very clear policy. If a brand 'smells of pee' we will not let it advertise on our site. It would drag us down.

Marks and Spencer have approached us to advertise on the site couple of times, but we've declined. They do not cater to the contemporary 50+ market. They have not moved with the times. Their women's' wear is drab and dowdy.
No longer do they produce the 'perfect' essentials they were renowned for, nor do they innovate.

If I were M&S and I wanted to engage with women (and men) over the age of 50, I think I'd approach a whole bunch of those 50+ designers who are still out there – Oldfield, Ozbec, Rhodes, Marc Jacobs, Junya Watanabe, Westwood etc – to collaborate on some really cool 50+ clothes - and then advertise
the hell out of them.

Dazzle the nation with some fresh, provocative 50+ fashion."
FOCUS ON THE BRILLIANT CUSTOMER BASICS
Ben Ayers, communications and branded content specialist, former social media director at Carat and ITV
"There is a tremendous – possibly disproportionate - amount of goodwill towards Marks and Spencer.
Unfortunately for them, their seasonal campaign felt very at odds with the experience of many customers. A disconnect between the social team and customer service agents on the front line was evident in responses that showed up a lack of information sharing and an inability to resolve issues via the best channel for the customer.
It was unfortunate that their logistical challenges coincided with their self-declared 'most social Christmas' as customer angst was compounded by tweets trumpeting random acts of kindness.
The lesson is that no amount of Magic and Sparkle will trump a good, joined up customer engagement experience. As everyone has learned in recent years, online shoppers don't have much time for forgiveness – even at Christmas.
My advice: focus on brilliant customer basics across channels with one single customer view, then bring out the glitter."
RE-ESTABLISH YOUR ROOTS IN BRITISH PRODUCTION
Georgina Stevens, founder and director at One Pumpkin Sustainability Advisory and former Plan A manager at M&S
"A key issue is that in the UK we are flooded with cheap throwaway fashion, and many of us have far too many of these clothes in our overstuffed wardrobes. Many of them are misshapen, ruined by washing or have seams coming undone or buttons missing.
"And the truth is we don't care enough about them to mend or repair them because we have too many of them (and also because we know in the back of our minds that many of them were produced in perhaps less than desirable working conditions).
And many M&S clothes now fall under this category.
M&S was one of the last UK retailers to move their manufacturing from the UK to overseas in the late 1990's. And over the years this has meant many of their clothes (outside of the premium ranges) have become progressively cheaper and have lost the superior quality that everyone associated with M&S.
I would love to see M&S returning to manufacturing more in the UK, to re-establishing its roots with British production and delivering fewer higher quality bespoke lines which I could either buy or rent from them.
It would also be really useful to have a more intuitive online shopping experience where the M&S website knows what items I have already bought from them (and what other key items I have in my wardrobe) and gives me recommendations of different outfits I can put together as well as different items I may like to rent or buy.
Many of us need and would appreciate help to make our wardrobes more productive places. "
Read next