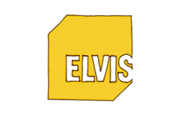 New entry Elvis was ranked second overall for questions on the survey relating to working within the team at the agency, with a 91 per cent positive score from staff.

The marketing consultancy Brand Learning was fifth, up from its 13th position last year. Market Makers, another new entry, reached 25, while the marketing agency RPM rose from 50 last year to 27.

The advertising agency WAA was a new entry at number 44 and Miles Calcraft Briginshaw Duffy was also new in at 73 on the list.

Wieden & Kennedy fell from its position at 31 last year to 74 this year. The digital advertising agency TBG London dropped from 14 last year to 65.

Feather Brooksbank was the only media agency to make the list at 44, up from 47 last year.

Kitcatt Nohr Alexander Shaw was a new entry at 54. Haygarth, the marketing communications agency, was at 47, down from 38, and Meteorite Marketing was also down from nine last year to 62.

The marketing agency Jack Morton Worldwide was a new entry at 59 and the communications agency Freud Communications was also new in this year at 68.

The search engine marketing agency Greenlight was a new inclusion, reaching 90 on the list.