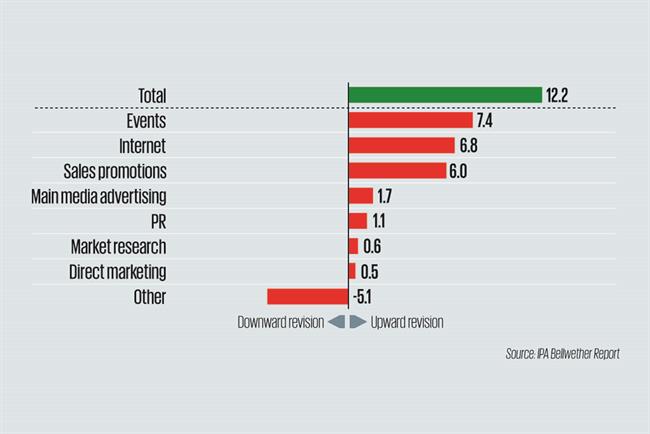 A net balance of 12.2 per cent of companies registered an increase in budgets in the second quarter of 2015, up from 11.8 per cent in the first quarter and 6.1 per cent in the fourth quarter of 2014.
But the report also revealed growing pessimism both at company and industry level.
Levels of confidence in companies' own financial prospects dropped to a nine-quarter low of 25.3 per cent, compared with 37.8 per cent in the last quarter. Marketers' confidence in their wider industry's financial prospects, meanwhile, dropped to a two-year low of 13.1 per cent, down from 26 per cent in the previous survey.
Bellwether predictions remain unchanged in terms of overall UK adspend growth in 2015, with a real-term increase of 4.5 per cent forecast.
Paul Bainsfair, the director-general of the IPA, said: "With confidence on the wane, it is worth reminding marketers – as our effectiveness databank evidence attests – you won't produce profits over time without maintaining brand-building adspend."
This article was first published on www.campaignlive.co.uk
---
Recommended