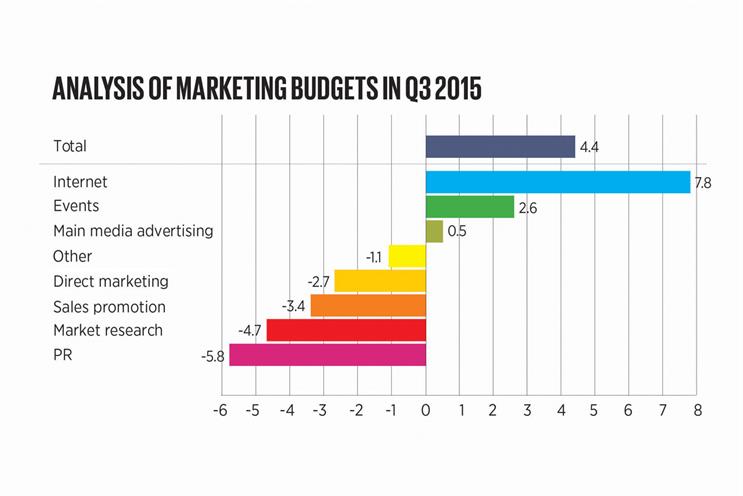 A net balance of 4.4 per cent of companies registered an increase in budgets in the third quarter of 2015, according to the findings.
Although this represents three years of continuous growth, it is a steep decline from 12.2 per cent in the second quarter and is the lowest figure since the first quarter of 2013.
Brands' optimism about their in­dustry's financial prospects has dropped sharply. Although remaining positive, confidence among marketing executives fell to a nine-quarter low of 6.8 per cent (from 13.1 per cent in the second quarter).
Bellwether projections for the 2015 UK adspend growth have been downgraded from a real-term increase of 4.2 per cent in the previous survey to 3.7 per cent.