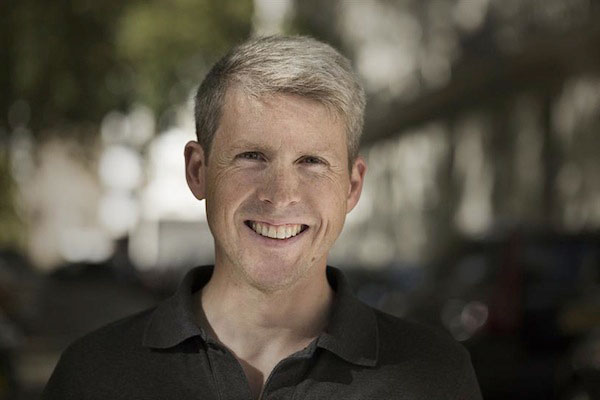 Someone I respect a great deal once told me "it's only creative if it sells". The first year of the UK Effie Awards looks set to take that to a new level.
Last week, I was incredibly proud to be part of an impressive line-up of jurors for the inaugural Effies. This new award celebrates excellence in marketing effectiveness, is chaired by Alistair Macrow, the chief marketing officer of McDonald's UK, organised by the International Advertising Association, and supported by the Financial Times, Facebook, and Bloomberg Media, among others.
Papers were well-written (for the most part), debate was robust and Facebook HQ makes a lovely egg and cress sandwich.
I'll happily say that if the half-dozen cases that I had the pleasure of judging are anything to go by, then the best, brightest and most progressive kinds of communications will be at the forefront of the year's winners. Good-looking entries were succinct and the work sang out.
Best of all, it felt that we're no longer an industry struggling to get up to speed with the future and change. I saw winner-worthy papers activating future-ready communications across channels, technology and content – and finding creative ways of doing this.
I saw marketing communications come of age and finally, as they say, walk the talk.
I'd even go as far as to say that the UK Effie winners will give us a great test case for progressive creativity in 2016 and a ton of useful learning for anyone figuring out how to get there.
And while pre-award confidentiality prevents me from going into detail, I came away excited about five big themes:
The power of integrating a tangible 'thing' throughout the campaign, such as a piece of behaviour or a new product, not just an integrated communications idea, played out with appropriate creative sensibility across a mix of touchpoints.
Conversion is coming more to the fore and ideas that are buyable by the audience, not just the client, are especially powerful. A betting adman might even say that the pendulum is swinging away from 'brand' and 'consideration'.
Omni-channel and content creation are better when used as the starting points for strategic development, not just the media plan.
Our definitions of creativity are set to evolve even further, as a big creative idea could be, for example, a bold new business model, not simply a piece of drama.
If we didn't already know it, low budgets may be a better creative starting point than mega-budgets. So the next time the client budget feels less than the agency fee, take the challenge head-on.
Other observations: we saw the tidal wave of change that the Internet of Things is bringing with it, promising to be transformational for everyone.
Also, the days of 'spray and pray' are long gone as brands recognise the importance of a better customer experience for the mobile-first world.
And, it's absolutely clear that today's smart brand communication understands behaviour, is more nuanced, more personalised.
I, for one, am looking forward to seeing the full list of winners. It's going to be a good year for marketing communications. All to be revealed on 19 May.
Martin Smith is the chief strategy officer for Geometry Global UK