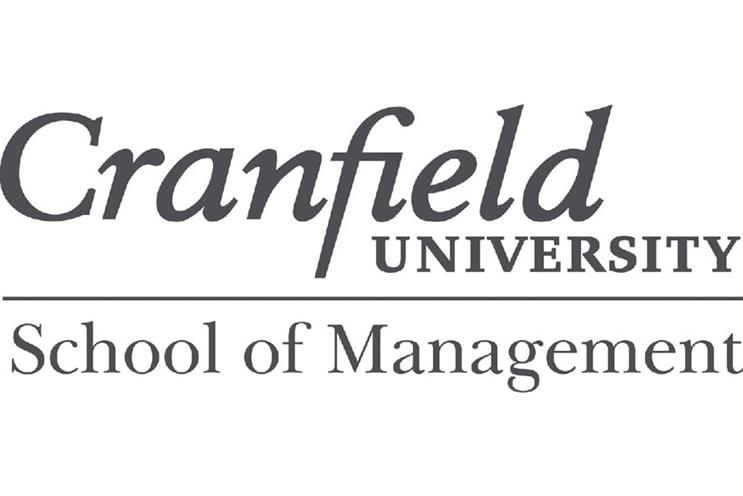 Lucian J Hudson is director of communications at The Open University. He undertook the course last November.
"I decided to do the course as I was entering the final phase of leading a pan-university change programme to optimise communications, both external and internal.
I chose Cranfield University School of Management based on its reputation, the high number of sessions in the programme that addressed my interests and the stimulating nature of its survey on the marketing function [the School produces a marketing directors survey]. I was keen to have a better customer focus and I wanted to learn more about operating at a strategic level across the organisation.
There have been lots of benefits. One has been hearing first-hand from top academics who are actively researching and conducting consultancy with organisations that need to improve business effectiveness through marketing and communications. I have applied that learning to my own experience and expertise. This has inspired me to be bolder about breakthrough innovation and more focused on generating value. I also enjoyed engaging with the tutors and my peer group.
If I could do it again, I'd have liked more time to return to some of the topics covered and refresh my understanding. I'd recommend this to a senior-level marketer, as consumer-focused marketing is integral to a more competitive organisation seeking to be more responsive and wanting to add more value to the customer experience."
Course lowdown
Now in its 27th year, the Marketing Directors' Programme is aimed at making attendees more effective marketing leaders by identifying new growth opportunities and implementing customer-led change at their business.
Cranfield believes there has been a worrying trend for marketing to become increasingly tactical and less involved in strategic decision-making.
The three-day residential course gives delegates an insight into operating at board-level and developing a strategic focus and plan that is accountable as well as measurable. Past students are typically at marketing director or chief marketing officer level, while middle managers about to lead a marketing group are also encouraged to attend.
To support implementation of the programme's concepts and thinking in the workplace, several members of the same organisation are encouraged to take part. It is common for up to four individuals from the same organisation to attend.