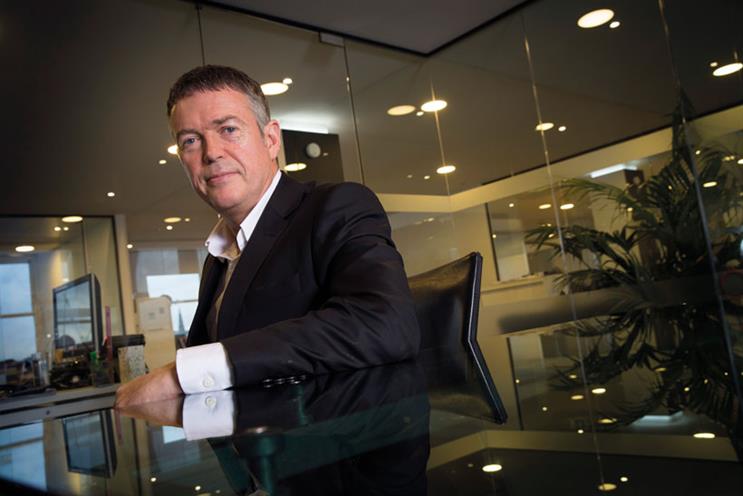 The moon landing, the assassination of JFK, the Saatchi split – certain events you remember where you were. For me, Brexit was Cannes and Trump was Cape Town. The scene of those two mornings was similar to the opening of Four Weddings and a Funeral – "f**k", "f**k", "f**k" – followed by wondering what was really going on and what would happen next.
What tripped up Remainers and the Democrats was a belief that the usual rules would apply and that people would behave as they always had – that is, rationally: "It's the economy, stupid." But they didn't and it wasn't. To determine the way the world is going, it's best not to focus on media habits, read books, talk to futurologists or consult scientists. The best way is to listen to people – and not just any old people but those who will shape the world over the next 30 years: the post-millennials (people born in this century). It is important to understand that they are different. After all, they will soon make up a third of the world's population.
Living in a perma-crisis
Post-millennials have grown up in a perma-crisis. Financial meltdown followed by endless austerity, climate change beyond the point of no return, the failure of the establishment, separatism, extremism, terror, globalisation and, of late, the threat of nuclear war thrown in for good measure.
And then we, their parents, fuss over stair gates, organic food and car seats so they can survive in this dangerous world.
"Post-millennials are fully aware that the world is more competitive so they knuckle down and think of pensions and savings"
The effect has been to undermine what it means to be a teenager. The DNA of a 16-year-old is programmed to take risks and behave irresponsibly, but not for a post-millennial. We have produced a generation of middle-aged teenagers. They drink 40% less than we did in the 1980s and have halved their intake of drugs – apart from Ritalin, which is up by a third as it helps them concentrate at school.
In a world full of threats, post- millennials want to make their world small so that it can be controlled and the risks managed, as best summed up by a teenager in Hamburg: "What do I want from the future? A small house. A solid job. I will never have a house by the lake in Hamburg or own a Porsche."
Post-millennials are fully aware that the world is more competitive so they knuckle down and think of pensions and savings like no generation before because the future looks tough. They expect to work harder and take fewer holidays, so they focus on what is likely and realistic. After all, what is the point of dreaming about something that is not going to happen?
Think small, dream small.
Thatcher's grandchildren
And all this is before the stabilisers of high employment and low interest rates are removed. How long until their anxiety translates into individualism? This may come as a surprise to many who are anticipating this group to follow in a straight line from millennials. But generations do not work like that. They zigzag, rejecting the one immediately before them. It's possible that, in the future, today's teenagers will have more than a touch of "loads-amoney" about them. We may be at the dawn of a new selfishness.
The end of purpose
All of this has fundamental implications for marketing.
The phrase "noble purpose" was coined by David Packard in 1947 – the idea that a company should fulfil a role in society over and above making money. This notion appeals hugely to millennials, with their idealism, optimism and desire to create a better world. Everything and everyone should have a social purpose. But when toilet cleaners exist to save the whale and chocolate bars claim to address social inclusion, post-millennials will call foul. One generation's moral crusade is another's bullshit.
Post-millennials will want their brands, companies and institutions to be to the point. To be realistic. They will strip away the wheat from the chaff, because they are pragmatic and down to earth. For them, the Pepsi ad wasn't just crass but missed the point: "Tell me you are good at what you do and why – and, if you must have a purpose, keep it close to home."
I can sense hackles rising as people take offence at these descriptions and predictions for their offspring. I have no doubt that millennials will take umbrage at this individualistic zig to their idealistic zag. But if there is one thing that the past 12 months has taught us, it's that things change and it is good to challenge our preconceptions, however uncomfortable.
---
Moray MacLennan is the worldwide chief executive of M&C Saatchi