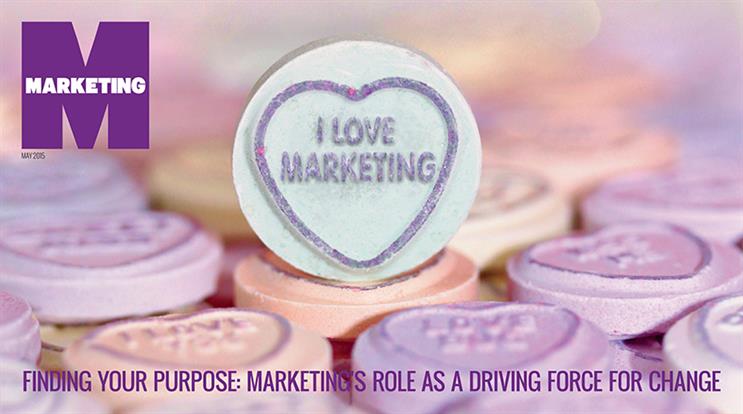 Rachel Barnes: it's time to embrace purpose - and naïvety
The problem with 'marketing for good' is that it implies the rest is 'marketing for bad', somebody clever pointed out to me recently (you'll find him discussing another topic in this month's The Essay). While that's true, what's increasingly clear is how all brands need to ask themselves that eternal, existential question to secure their spot in tomorrow's world: why am I here? What's my purpose?
Marketing for good
The rise of ultra-transparency has placed CSR in the midst of a revolution, with huge implications for marketing. By Suzy Bashford.
Enron won a "corporate conscience" award from the Council on Economic Priorities five years before it went bankrupt. In fact, until its spectacular fall from grace – with employees found to have illegally shredded the evidence of the energy company's astounding fraud – Enron was the poster boy for corporate social responsibility.
Unilever's Keith Weed: brands with purpose deliver growth
Keith Weed, Unilever's chief marketing and communications officer, tells Nicola Kemp why sustainability is the only reliable business model.

Unilever's Sustainable Living Plan has become a benchmark for enlightened marketing. Will achieving the targets it sets out also drive an increase in your products' market share?
Why marketing to mums is broken
In brands' persistent, misguided belief that they can market to mothers as a homogeneous group, their characterisation of women ranges from the idealised to the absurd, writes Nicola Kemp.
It's time for marketing to be considered in a more positive light
The rise and spread of global brands aptly illustrates the debt so many companies owe to marketers. It's time we shouted about it, writes Will Harris.

I'm on my way to Africa, and unashamedly excited about it.
The future of food: marketers' role is pivotal in educating consumers
Marketers have a vital role to play in educating consumers about developments in the way we produce food, writes futurist Tracey Follows.

Within the next 12 years there will be another 1bn people on this planet. In fact, the UN forecasts that by 2050 the worldwide population will have reached 10.9bn. The current total is about 7.6bn; to put that in context, 200 years ago it was 1bn.
Why ignorant newcomers can work wonders in marketing
Many marketing teams so hate being defined by the original purpose of the business in which they work that they would rather see it do the complete opposite.
Future Google robots might behave like "deceased loved ones"
Google has patented a system that it hopes will enable robots to be programmed with personalities, based on a person's preferences and habits, or even replicate the personality of a deceased family member.