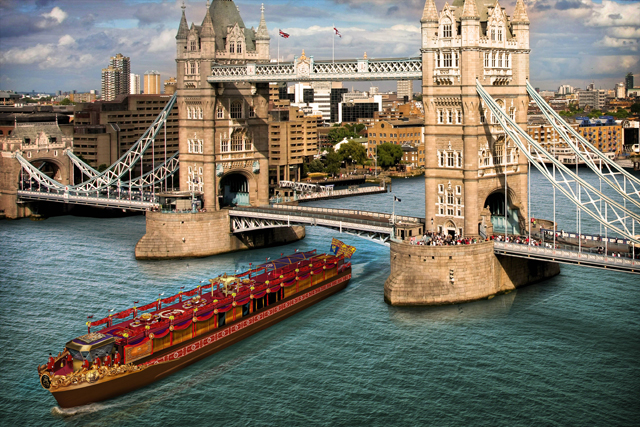 YES - SIMON ORPIN, JOINT MANAGING DIRECTOR, GETMEMEDIA.COM (and former creative solutions director at ITV)
A lot of people will doubt that 2013 can top 2012, which was a phenomenal year of opportunity for brands, but everybody I speak to seems to be using the buzz created last year as a platform to build on. The events of 2012 have inspired brands to find innovative ways to top their 2012 targets.
Many brands were focused on opportunities around the Games; 2013 lacks in major sporting and social events, freeing up more time for round-the-clock creativity.
Brands aren't going to be let off topping their 2012 targets just because the coming year isn't a great one socially, and most will be itching to show their mettle in striving for even greater ROI.
YES - ALISON HOAD, JOINT CHIEF EXECUTIVE, RKCR/Y&R
One of the marketing highs of 2012 was the opening ceremony of the Olympics, where we reminded everyone that a Brit, Tim Berners-Lee, invented the World Wide Web.
The rise of this connected world on ever-more platforms makes me believe the marketing highs can only get higher. Last year gave us Red Bull Stratos, where 8m people watched Felix Baumgartner live on YouTube, as he used his 'wings' to jump from the edge of space; people could read all about it in the news or tweet him. What can 2013 bring?
Expect pre-hype highs: a clip demonstrating the prototype of 'Google Glass' was one of the most successful social videos in the US last year.
YES - ALISTAIR MACROW, VICE-PRESIDENT, MARKETING, MCDONALD'S UK
If I thought we couldn't better 2012, it would be time for a career change.
We can all be inspired, rather than overawed, by the achievements of the past 12 months. Team GB's 'Better never stops' motto is one that should drive all marketers. Consumer confidence is still fragile, competition will remain fierce and in 2013 it will be more important than ever to establish that meaningful connection between brand and customer.
Brands that stay close to customers by giving more relevant reasons to use them will be the winners. When the stakes are highest the marketing industry responds best and has the drive and creativity to deliver more.
YES - SALLY COWDRY, CONSUMER AND MARKETING DIRECTOR, TELEFONICA UK
There is no doubt that 2012 was an incredible year with a wealth of marketing opportunities. However, it is possible to match this success in 2013. We know it will continue to be a tough environment, but last year's major events showed the great opportunities created by, and enormous appetite for, positive experiences. In 2013 we'll continue to create innovative, great-value offers, driving loyalty and inspiring customers to explore mobile's potential.