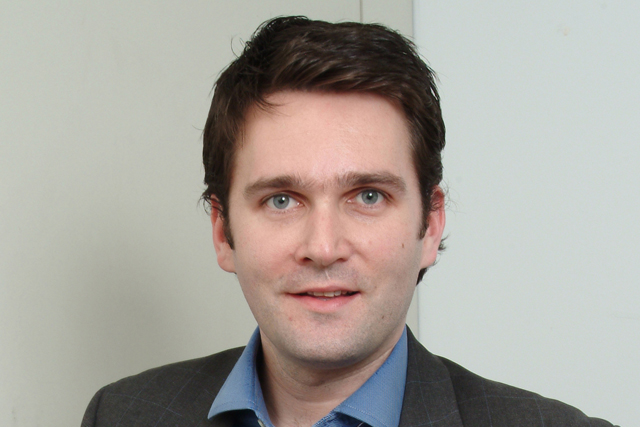 What's the best advice you've ever been given?
To aim very high. The truth is unless you try and push things you end up in the middle and then you suffer. What's the highest possible point you can reach? Then work out how you get there, rather than being too practical.
What does bold marketing leadership look like?
It's an unrivalled ability to interpret the British mood, and where it's going. I'm in awe of brands that completely understand the mood and context of public opinion and where that's moving. Most don't think in that fashion and then get caught out.
What can we all learn from the success of London2012?
What you can achieve if you combine two big things - a bold purpose with attention to detail. You've got to do both.
First, we had a strong, bold purpose to unite the nation. We were relentless, we only had one chance to get it right. However busy we were, we were always trying to be better the next day. Our average satisfaction score on day one of London2012 was 86%, and at the end of the Paralympics it was 96%.
Second, we were very good at the detail. We practised everything, we scenario planned every move. You can't get to where you want to get to unless you're good at the detail. We had a tiny number of brilliant strategists and an army of people that could make stuff happen.
What is the biggest challenge facing the marketing industry over the next year?
Too many people in our industry are ad directors not marketing directors. The best marketers are sat on the board contributing to strategy, not advertising strategy. The marketing industry has become the ad industry instead and it needs to contribute to the strategy of business not simply the creative part. There has never been a time when customers should be represented more in boardrooms than now.
What's your guilty pleasure?
Every time a new GPS running watch comes out I buy one. It's ridiculous.
What would you say to your 17-year-old self?
Don't worry, The Stone Roses will reunite one day.
Who has inspired you most profoundly in your career?
Philip Gould was the most inspiring person I've ever had the joy to work closely with. He had an amazing ability to synthesise. He used to make me leave the room thinking two things: a/ I was completely unprepared, and, b/ I had the potential to get it right. He'd leave you with the belief that you could crack the world's biggest problems, if you aimed high enough. At his funeral, there were at least 1000 people who thought he was mentoring them. He taught me that having time for people who are learning is very important.
What's the hardest thing you've ever done and what did you learn from it?
The relentless and intensity of London2012 taught me how far you can push yourself, because whatever we were doing, we always wanted to see if we could give more. We worked for four years without a weekend off and then I don't think we slept properly for a few months. When it finished, my hard landing was to fly to America to work on the Obama campaign.
If you hadn't been in business what would you have been?
Selling GPS watches to people like me.
Tell us a secret.
I know exactly what we buried beneath the Olympic stadium.

See the full list of candidates for Marketing Leader of the Year, and cast your vote here.
The Marketing Society Awards For Excellence in association with Marketing and sponsored by BT