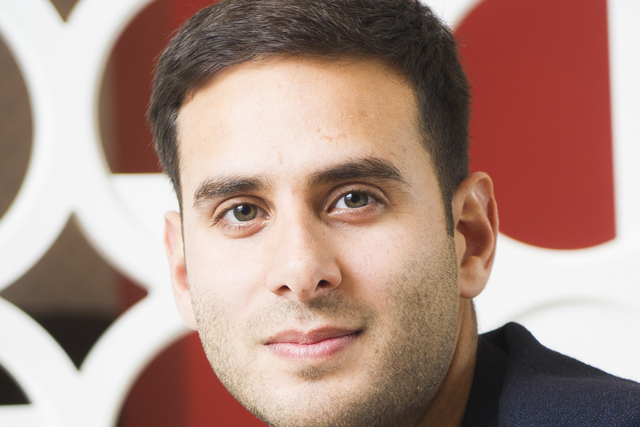 What's the smartest business idea you've had?
I can't tell you because I'm developing it at the moment…it's huge…like Nasa meets Facebook. ;) Customising the catwalk was pretty big as it had never been done before, and the 'shoot the show button', which is a social media phenomenon. I love it when something doesn't exist and people say, 'you can't do that, it's impossible…' That's when I know it's a good idea.
What's the best advice you've ever been given?
To work harder than everyone else and do everything you do with passion or not at all. If you aren't doing something you love the chances are you will be less successful. Like Confucius said, "Choose a job you love and you will never have to work a day in your life."
What does bold marketing leadership look like?
Taking risks, doing what others are afraid to do. Getting things wrong because if you don't fail you will never succeed. All the greatest heroes and brands in life do things that they believe in, if they are wrong they move on and make it better, besides people only ever remember the good stuff.
How is technology changing your relationship with your customers?
We are more connected to the brands and people we love than ever before, that means everything we do has to appreciate that every single one of those customers wants a personalised experience. You can never underestimate that your customer has different needs at different times at different moments in their lives…it changes hourly. When a brand appreciates your behavioural patterns and then does something beautiful to change it you feel special. We aim to entertain our customer and make them feel special 24/7.
What is the biggest challenge facing the marketing industry over the next year?
The same one that the world has faced since life began - staying relevant.
What's your guilty pleasure?
Watching my beloved Chelsea play football and anything with my kids
What would you say to your 17-year-old self?
Don't waste a second.
Who or what has inspired you most profoundly in your career?
I've been so fortunate to be surrounded by many great leaders, actors, musicians, entrepreneurs. Stella McCartney gave me my first big job that set me on the way, her CEO James Seuss (just became CEO of Hunter) picked me out from the crowd and said I believe in you - you have something special…that's quite empowering when you are 20 years old, it changed my whole outlook.
Christopher Bailey for his kindness and constant wisdom and Angela Ahrendts for teaching me about how to connect and understand people in a way that inspires people to be better. Honestly the thing that has inspired me more than anything is living with my eyes wide open, I love great poetry and authors. I learn so much from the world from the many many incredible things around us that we take for granted.
Francis Bacon once said, "A wise man will make more opportunities than he finds". That is really me – I learn from what I see not just what I am told.
What's the hardest thing you've ever done and what did you learn from it?
Losing my mother at the age of 19 – it gave me the drive and determination to be where I am at such a young age – I'd give it all up tomorrow to have her back though.
If you hadn't been in business what would you have been?
Playing for Chelsea alongside Frank Lampard in midfield…
Tell us a secret.
Every single person on this earth has the power to be great, to be the next Lionel Messi, Bob Dylan, Mark Zuckerberg or whoever their idol is – its only when you realize you can do anything you wish that you do it. That's why we have dreams, the very nature of the human mind creating them is a reminder that we can achieve anything.
See the full list of candidates for Marketing Leader of the Year, and cast your vote here.
The Marketing Society Awards For Excellence in association with Marketing and sponsored by BT