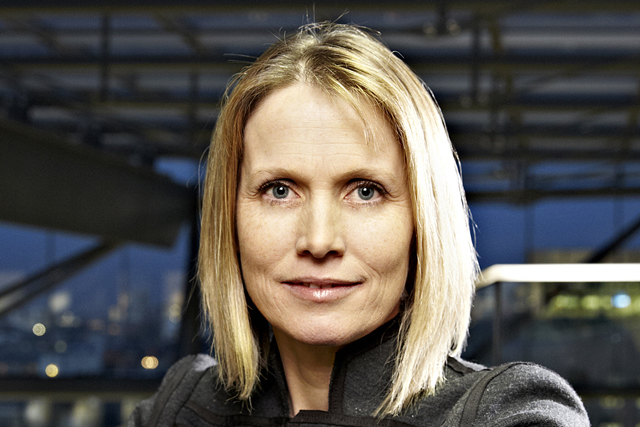 What's the best advice you've ever been given?
Networking is not a dirty word.
What does bold marketing leadership look like?
The simple articulation of leadership is to set a direction, communicate compellingly and help people to get there. In terms of adding the boldness - I think this comes from honesty and not being afraid to show your vulnerability. In a leadership position you're always surrounded by people who want you to say, 'yes'. But listening to the voice in your head and saying no is braver than always saying yes.
How important is content to Sainsbury's brand?
It's crucial - if we're not entertaining, inspiring or helping customers, then what are we doing?
What's the biggest challenge facing the marketing industry?
Any potential ill-advised legislation about the use of data. When data is used well, it can add value to our customers' lives, which they appreciate, value, and enjoy. There is a danger that legislation puts an end to that with unhelpful parameters and constraints.
What's the smartest business idea you've ever had?
I'm not an entrepreneur and we're a collaborative business. My job is to spot ideas not to have them. In terms of my smartest business thought - it's my obsession with being accessible. I have an open plan office and an open diary, I run surgeries when anyone can book time to chat to me. I have a flat structure and know everyone. It pays dividends. It allows me to add value without it being a formal set piece. People knowing that their leader is a human being matters. It means that when I do get involved, it's not scary. I don't have to swoop.
What would you say to your 17-year-old self?
Do things you love but work hard at them and do them as well as you can. Don't worry so much and trust your instincts.
Who or what has inspired you most?
My Dad. He died a few years ago. What inspired me about him was his extraordinary work ethic, sense of duty and commitment, and utterly natural leadership style. He never read a business book in his life but he led naturally and with real guts.
What's the hardest thing you've ever done and what did you learn from it?
I used to be a Samaritan in my spare time. In general it taught me that compassion is limitless and the real value of human support and connection. I loved doing it.
If you hadn't been in business what would you have been?
I applied for and didn't follow through an application for the George Lucas School of Art to study special effects models. It wasn't CGI but old school...but then I got an offer for Oxford.
Tell us a secret.
Yesterday I split the inside seam of my trouser leg in the office and walked around like that all day. I don't think anyone noticed.

See the full list of candidates for Marketing Leader of the Year, and cast your vote here.
The Marketing Society Awards For Excellence in association with Marketing and sponsored by BT