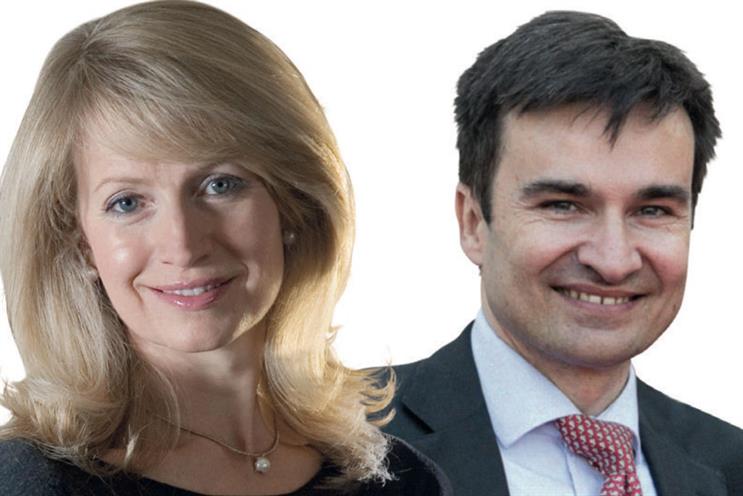 The study, entitled Whole Brain Marketing: Data, Creativity and the Leadership Challenge, found that 75% of respondents value analytical expertise above creative flair. The research by Spencer Stuart questioned 200 senior marketers around the world.
"The marketer of the future will need different skills and knowledge," Bas Verheijen, chief marketing officer at online supermarket Picnic, explained. "Affinity with data and analysis is now an unconditional requirement."
Marco Sansavini, chief marketing officer at Iberia, agreed with this and added: "Analytical capabilities and big data skills are becoming increasingly important. Personalisation is among the most relevant areas of value creation for the future."
The respondents are escalating their digital marketing to become relevant and accessible to their customers and to better understand them.
Almost 60% said that their organisation's digital capabilities were either beginning to produce results or were already at high levels of sophistication. However, data-driven marketing has also required changes in how these marketers think and how their teams work together.
Kerris Bright, chief marketing officer at Virgin Media, said: "The opportunity to turn data into insight requires marketers to think in a much more analytical way."
A popular notion divides people into left-brain thinkers, with a propensity for analytics, logic and a rational view of the world, and right-brain thinkers, who are predisposed towards vision, creativity and building relationships.
Right-brain creative marketers may find it daunting to make use of the great proliferation of data, the disciplines of zero-based budgeting and the need to demonstrate return on investment.
Equally, those who have never attempted to reason without all information present, those who have never engaged in storytelling or who flinch at the word "innovation" unless it is preceded by the word "technology" may find such processes formidable.
In a perfect world, marketers would possess all the necessary qualities that today's marketing demands. "The few marketers in my organisation that outperform the rest combine both creative and analytical skills," François Bazini, senior vice-president for international marketing and global marketing excellence at Beam Suntory, said. "They are very interested in marketing science and are avid readers of marketing books."
Some companies help to foster understanding within their groups by offering as much cross-exposure as possible. Peter Duffy, chief commercial officer at easyJet, explained: "The traditional silo approach is untenable in the new world of big data. The contact centre needs to understand customer relationship marketing, CRM needs to understand the brand and the brand needs to be informed by the data coming out of CRM. The boundaries have broken down and the marketing director's role is to be the orchestrator."
Data is only as valuable as the intelligence applied to it. Rounded marketers with a range of skills can take advantage of the opportunities that data can provide, determine what is important, what requires testing and what actions can be taken upon analysis of the results.
Marketers still need the power of imagination, even as opportunities within the digital world grow. The marketing leaders interviewed are seeking to expand their digital capabilities while creating an environment in which both groups flourish and work together effectively.
Grant Duncan is the leader of Spencer Stuart UK's technology, media and telecoms practice. Ana d'Anglade is a consultant in Spencer Stuart's consumer, digital, retail, apparel and luxury goods and hospitality and leisure practices
Building a whole-brained team: Tips for chief marketers
Be realistic in your hiring expectations; few marketers possess both extensive digital expertise and traditional, creative marketing flair.
Use data judiciously; over-communication can undermine the value of personalisation.
Encourage collaboration across functions; siloed marketing efforts are counterproductive.
Steer the changing marketing culture in-house, mobilising communication and cooperation between those with different skillsets.
Integrate incoming digital talent with existing teams sensitively.
Give your "legacy marketers" the opportunity to increase their digital skills and your digital experts the chance to contribute ideas and marketing flair.