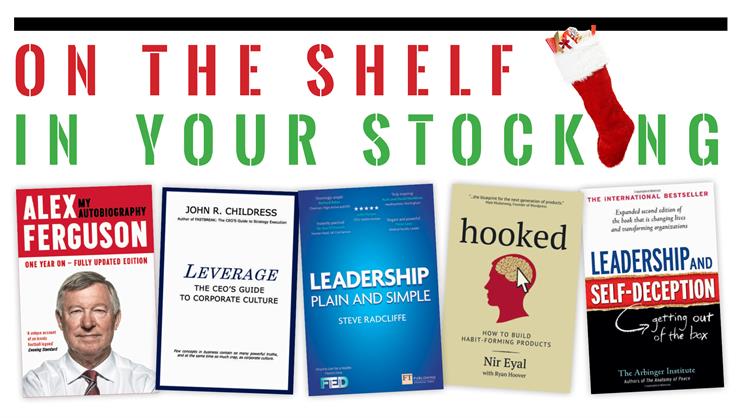 '; }; Snow.prototype.setVals = function() { this.sx = Math.floor(Math.random() * (310 - 10) + 10); this.fx = Math.round(Math.random() * (50 + -50) + -50); this.fy = Math.round(Math.random() * (-10 + -50) + -50); this.fr = Math.floor(Math.random() * 360); this.fr_x = Math.round(Math.random() * (100 - -100) + -100); this.fr_y = Math.round(Math.random() * (100 - -100) + -100); this.fall = Math.round(Math.random() * (20 - 4) + 4) + Math.floor(Math.random() * 100) / 100; }; Snow.prototype.build = function() { this.css = { "visibility" : "visible", "-webkit-animation" : "snowFall " + this.fall + "s linear", "animation" : "snowFall " + this.fall + "s linear" }; this.x_placement = { "-webkit-transform" : "translateX(" + this.sx + "px)", "transform" : "translateX(" + this.sx + "px)" }; this.flake_css = { "-webkit-transform" : "translate(" + this.fx + "px, " + this.fy + "px) rotate(" + this.fr + "deg)", "transform" : "translate(" + this.fx + "px, " + this.fy + "px) rotate(" + this.fr + "deg)" }; this.sprite_css = { "-webkit-transform-origin" : this.fr_x + "px " + this.fr_y + "px", "-webkit-animation" : "snowFallTurn " + (this.fall * 0.5) + "s ease-in-out infinite", "transform-origin" : this.fr_x + "px " + this.fr_y + "px", "animation" : "snowFallTurn " + (this.fall * 0.5) + "s ease-in-out infinite" }; }; Snow.prototype.reRun = function() { this.d = setTimeout(testOneMove, 50, this); }; function setup() { testOne(false); } function testOne(useOne) { if(useOne) { var f = new Snow(0); f.setVals(); f.build(); snowARR.push(f); $("#temp").prepend(f.html); testOneMove(f); } else { for(var i = 0; i < 60;="" i++)="" {="" var="" s="new" snow(i);="" s.setvals();="" s.build();="" snowarr.push(s);="" $("#temp").prepend(s.html);="" testonemove(s);="" }="" }="" }="" function="" testonemove(ob)="" {="" $("#"="" +="" ob.com).css(ob.x_placement);="" $("#"="" +="" ob.com="" +="" "="" .snowtween").css(ob.css);="" $("#"="" +="" ob.com="" +="" "="" .snowinner").css(ob.flake_css);="" $("#"="" +="" ob.com="" +="" "="" .snowflake").css(ob.sprite_css);="" $("#"="" +="" ob.com="" +="" "="" .snowtween").get(0).addeventlistener("webkitanimationend",="" testoneend,="" false);="" $("#"="" +="" ob.com="" +="" "="" .snowtween").get(0).addeventlistener("animationend",="" testoneend,="" false);="" }="" function="" testoneend(event)="" {="" var="" targ="event.target.parentElement.id;" $("#"="" +="" targ="" +="" "="" .snowtween").get(0).removeeventlistener("webkitanimationend",="" testoneend,="" false);="" $("#"="" +="" targ="" +="" "="" .snowtween").get(0).removeeventlistener("animationend",="" testoneend,="" false);="" $("#"="" +="" targ="" +="" "="" .snowtween").removeattr('style');="" for(var="" i="" in="" snowarr)="" {="" if(snowarr[i].com="==" targ)="" {="" snowarr[i].setvals();="" snowarr[i].build();="" snowarr[i].rerun();="" }="" }="" }="" setup();="" $(document).ready(function(){="" setup();="" });="" ]]="">
Alex Ferguson: My Autobiography.
Published by Hodder & Stoughton
Reviewed by Andrew Warner, vice-president marketing Europe, Monster

I've never been one to take too many lessons from the sports field into the arena of marketing. Moreover, unlike many of my neighbours in Surrey, I am not a fan of Manchester United. Nonetheless, the media furore around the latest volume of Roy Keane's autobiography piqued my interest in the book that first highlighted Keane's chagrin with, arguably, the most successful manager in modern football: Sir Alex Ferguson.
So, here are my top five things marketers could learn from his autobiography to help take their own careers into 'Fergie Time'.
Start with the basics: give people with the right attitude a chance and demonstrate loyalty. They will move mountains for you.
Never concede control, but be prepared to listen. However, if anyone is affecting the performance of your team, the atmosphere or challenging your control, take action.
See what others can't: analytically observe. Ferguson tirelessly built insights into the mindset and motivations of each player on his and opponents' sides.
Use fear of failure as a motivation. Ferguson constantly adapted, driven by this. Allied to his observation, this drove him to rebuild winning teams that he knew would not be competitive two years later.
Build a network of trusted peers. Ferguson acknowledged the loneliness of leadership, so built a network of peers beyond Manchester United to provide him with candid advice. He also made time for them when they sought counsel.
The CEO's Guide to Corporate Culture by John R Childress. Published by Principia Associates
Reviewed by Hugh Robertson, chief executive, RPM
My first assumption about Leverage was that Childress would seek to define culture, resulting in another collection of definitions, accompanied by lashings of corporate jargon and a sprinkling of well-intentioned suggestions that never leave the boardroom and, ultimately, don't work in the real world.
The good news is that, actually, it is a well-researched, credible publication to add to the leadership armoury.
Each topic is discussed succinctly, with strong corporate examples that reinforce the author's sound understanding of the subject and its real-world application. While those covered are obvious, the approach is fresh. Childress' writing style appeals to the time-poor audience that encompasses most leaders, and provides discussion, definition and working corporate examples, useful for obtaining boardroom buy-in and assessing plausibility of application.
Cognitive dissonance, inciting cultural change, measurement and the relationship between strategy and culture are all discussed.
For me, Childress' emphasis on an action-oriented approach to behavioural change struck a chord. As he writes: "It's easier to act your way to a new way of thinking than to think your way to a new way of acting."
This may appear to be another fluffy culture statement, but it resonates with me, as it's the central belief that underpins all the work RPM does; 21 years' experience tells me he's right. While the context is different, the desired outcome – behavioural change – is the same.
Childress is on the money when he says chief executives need to walk the talk when it comes to inspiring change. That's the beauty of this book; no bold statements, just clear discussions that provide practical inspiration for any CEO looking to maintain or create high-performance corporate culture. Sadly, Childress also suggests that to achieve that effectively may take 40% of your time.
This book would be suitable to anyone creating culture within their departments or on the board. For, as Childress says: "Culture is like the water in a fish tank, let it get dirty or contaminated and everything inside suffers. And the smell is horrible."
Plain and Simple by Steve Radcliffe. Published by FT Publishing International
Reviewed by Dominic Grounsell, sales and marketing director, More Th>n
This is the best business book I own. I've had a copy for several years and it has proved to be transformational for me.
As the title suggests, the book breaks down the concept of leadership in a succinct and accessible way. There's none of the usual psychobabble or management speak; just a clear articulation of what leadership is and how leaders should operate in business.
In addition to providing clarity on the perennially muddy notion of leadership, the book also contains a host of useful EQ-based (emotional intelligence) exercises that are breathtakingly simple and yet incredibly powerful. These help you develop your self-awareness and self-management skills, which underpin your ability to lead effectively.
I recommend this book to everyone I speak to, but I think it has particular application for marketers. It talks extensively about the need for leaders to set a compelling vision and engage their businesses to come with them on the journey. This is at the heart of what marketers need to do every day, as we're the function most called-upon to set the course and move things forward.
This is especially true today, because marketing is very much at the vanguard of the exciting developments in data and technology.
For us to succeed as individuals and businesses in this increasingly dynamic, complex environment, marketers need to grow beyond their functional boundaries and lead effectively right the way across the business.

Hooked: How to Build Habit-Forming Products by Nir Eyal. Published by Portfolio Penguin
Reviewed by Clare Broadbent, chief executive, Cedar

Until now, there's been no blueprint for creating a blockbuster app or a must-visit website. There has been plenty of research by behavioural scientists into the complex web of motivations that compel consumers to act in certain ways, but no one has shown how to apply all this knowledge to online innovation.
This is what makes Nir Eyal's latest book so different – and so useful. Eyal is a Stanford MBA, whose experience working on building a platform for putting advertising into online social games led him to reflect on exactly why a company could make billions of dollars selling virtual cows on digital farms, while advertisers struggled to get the same amount of engagement, despite spending huge sums.
So, he set out to discover just what it is that makes a product not just change our behaviour, but also create a compulsion.
The result of several years of research is what Eyal has christened the 'Hook Model', a four-step process. It involves: Trigger, Action, Variable Reward and, lastly, Investment. It may sound simplistic, but Eyal illuminates each step with academic research and his own observations. More importantly, he also shows in practical terms how his theories can be put into action.
It's not the end of the story, of course. At Cedar we know that the starting point for any project is top-quality content. However, if you want as many people as possible to consume your content and keep coming back for more, this book could well prove essential.
Leadership and Self-Deception: Getting Out of the Box by The Arbinger Institute. Published by Penguin
Reviewed by Jonathan Earle, head of customer strategy and development, Telefónica
Let's face it, no one dies doing what we do in marketing, and we all have a habit, on occasion, of taking ourselves too seriously, where we look to exert our position in meetings based on seniority. This can be quite exhausting.
There is an obvious and better way of leading that can make coming to work, and even going home, better – having fabulous connections and being aware of what drives them.
Leadership and Self-deception – Getting out of the Box, by The Arbinger Institute, sets out that there are two types of relationships: those that are 'out of the box', where you give everything to grow and nurture them, and nothing is too much trouble (for example, your best friend), and those that are 'in the box' where your preconceptions have already clouded your judgement (say, your noisy neighbour; a horrible boss; finance) – situations you believe will turn out badly even before they arise.
Being happier (and a better leader) is about having more 'out of the box' connections, where you are selfless and not thinking about what the outcome will be, but focusing on the person with whom you have a relationship.
I can't be the only person to have, sometimes, taken family life for granted; where my son wants to play football with me but I am too busy trying to send another email. The book isn't new, but does remind me how I should be behaving, and that being a father at weekends is the only important thing (as well as re-enacting Arsenal beating Tottenham with him) – being 'out of the box'.
It's amazing how quickly the atmosphere and relationships can change by being a little less selfish; a little less self-centred and focusing on the people that matter to you, rather than your BlackBerry.
Life is too short to hold grudges. Read this book – it might just change your life.