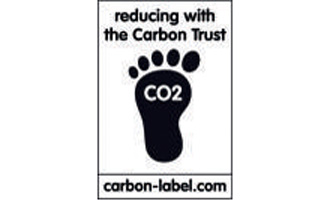 The experts at the Carbon Trust checked and certified Marketing's calculations of our CO2 emissions to make sure they were consistent with the PAS 2050 carbon-footprinting standard. They then analysed our results and suggested areas where the magazine could reduce its carbon footprint. This reduction should also save money by reducing gas, electricity and fuel costs.
Most people think about transport, especially air miles, when they worry about the impact of a product they are buying. However, transport-related CO2 emissions in producing Marketing account for just 15% of the total carbon footprint. Two-thirds of the emissions are created in the production of the paper on which the magazine is printed.
The next-biggest source of carbon emissions was the office and the activities of editorial and support staff; the lights, computer systems, heating and air conditioning of the building, and business travel.
The big surprise is how much of Marketing's carbon footprint is outside the magazine's immediate control. Focusing solely on Haymarket, the publisher of Marketing, corporate carbon reduction efforts could only reduce the footprint by a maximum of 12%, so collaborating with suppliers in the push to reduce emissions is key.
Marketing's adoption of the Carbon Trust's Carbon Reduction Label shows that we are making a commitment to reduce the footprint of the magazine in the next two years.
Haymarket is now working on a plan to further reduce Marketing's carbon emissions. The Carbon Trust's detailed assessment of the footprint highlights which efforts will have the greatest effect and what kinds of activity we need to change.