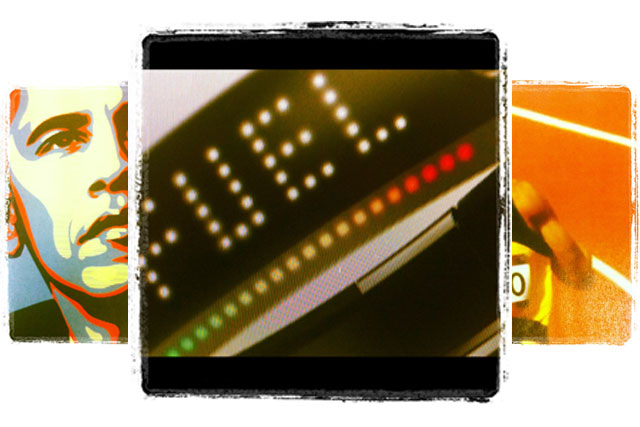 Nike started 2012 with the launch of Fuelband, its 24/7 fitness-monitoring wristband. The band, which is meant to be worn at all times, measures every movement to generate 'Nike Fuel' – a measurement of how much energy is burned each day. An LED display tells users how close they are to their goal by flashing red, yellow or green. The launch cemented Nike's ongoing transition to a technology-led brand.
However, it is the strength of Nike's marketing strategy rather than any single product, that has secured the brand's position as one of the brightest stars of marketing in 2012.
Stefan Olander, vice-president of digital sport at Nike, this year revealed the spine of Nike's business; the creation of an ecosystem of products and services. 'It used to be when you bought a product, that was the end of the relationship. It's classic marketing. "Great, you bought the product. See you in a year, when the next campaign comes along,"' he said. How, however, instead of focusing on short bursts of campaigns or endorsement deals, the purchase of any Nike product must be 'the beginning of the relationship we have with the consumer'.
The Upshot
How brands can embrace the Nike school of Marketing
Since its launch in 2006, Nike+ has logged more than 700m km of distance runs and provided millions of consumers with a useful, value-added service. It is these services and products that have superseded celebrity athletes to form the heart of Nike's marketing muscle.
Nike is a wonderful example of a brand that thrives on building something bigger than itself. Its not-for-profit division, Access to Sport, has conducted comprehensive research into how to combat one of the world's biggest health problems: how dangerously inactive the global population has become. Lisa MacCallum Carter, managing director of Access to Sport at Nike, says that a shift in thinking is required to truly 'inspire a generation' to take up sport. 'Effective change will require unprecedented collaboration and action from governments, communities, corporations and civil society.' This collaboration, and belief in creating something better for consumers, will be at the heart of CSR in 2013.
Building an innovation culture
Stefan Olander, vice-president of digital sport at Nike, says that it is up to marketers to spearhead an innovation culture. 'To turn around a behemoth of a traditional company can be hard, but a great way of doing so, and the approach we take, is to create incubators – small units within a company that are truly empowered. You then use this as a catalyst for organizational change.'
Is Nike your marketing moment of the year? Let us know @MarketingUK @nickykc