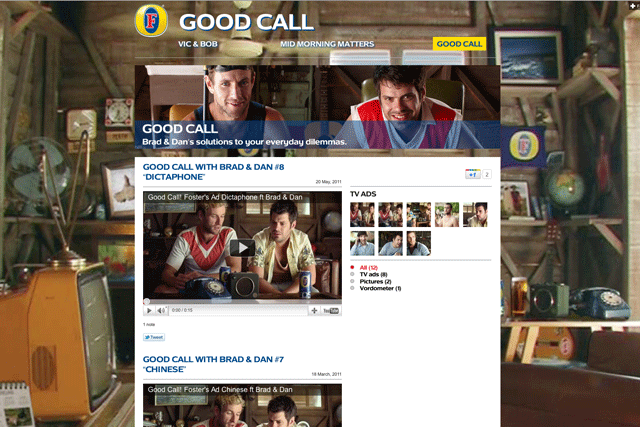 It was an ambitious task: to bring top PR, marketing and digital professionals together to discuss how brands can deliver memorable customer experiences, at a time when trust in brands is under a harsh spotlight. That was the mission of the first Brand Republic Forum, which immersed brands and practitioners in workshops and meetings over an intense, 48 hour-period in Brighton last week.
Overcoming silos
As PR Week, Marketing and Revolution joined forces to create this platform, it was clear that the crossover between disciplines is blurring department lines.
'We talk about integration all the time,' said Fiona McAnena, brand director at Bupa and one of the 70 brand delegates, 'yet we view our disciplines in silos. I'm a brand director. I'm not responsible for PR or search, or how we spend money online.'
McAnena's point, that building consumer brand experiences calls for a deeper appreciation of the contribution of all the marketing disciplines, was echoed by Lego UK PR manager Emma Owen. 'For so many years, PR has been seen as a bit of an add-on to marketing,' she observed. 'It's good for marketing people to see how PR slots into the whole mix and vice versa'.
Yet those silos persist. At Marketing's 'Who owns social media?' debate (see box, below right), directors from TUI, Sony Ericsson and Naked Wines made convincing but divergent arguments that control of social media should ultimately be held solely by PR, marketing or customer service.
The awesome power of social media, and its role in the recent demise of the 168-year-old News of the World, were top of mind throughout, not least when Innocent marketing director Thomas Delabriere (see box, below left) reminded delegates that brands are judged by their purpose, as well as the company they keep.
INNOCENT - BREAKING THE RULES
There are FMCG food and drinks brands, and then there's Innocent. The 13-year old company, now part-owned by Coca-Cola, remains the defiantly non-corporate maker of fruit smoothies, juices and the Veg Pot. It has consistently ripped up marketing's strategy rulebook, particularly in its approach to innovation.
This goes right down to how Innocent labels the product development process. 'We call it our 'f**k-around' strategy,' marketing director Thomas Delabriere told Forum delegates. While Innocent adopts a standard FMCG innovation step-by-step process, it has a parallel system that is deliberately more disruptive, he explained.
It works by 'bringing people into the business, on nine-month contracts, and giving them a very clear brief: to find ideas for additional businesses that are totally aligned with our company purpose, as well as commercially viable. And that's it', said Delabriere.
'We say, "Don't bother with our sales or marketing teams, or with supply constraints. Just come back in a few months and tell us what we could be doing ..." "F**k around" is about coming up with ideas that are totally fresh, out of the blue and are part of Innocent's DNA.'
Innocent's venture into food in 2008, when it launched its Veg Pot line, was a product of this process. It's now a £20m business, said Delabriere.
The alternative approach doesn't stop there. The brand changes its packaging every four months because 'we use it as media. On the back of all packaging we have stories, about things we like, things we dislike, weird things; and we know that consumers are incredibly interested in these stories'.
Having an in-house creative team helps, another important point of difference for a brand proud of its maverick ways.
GOOGLE - THE QUEST FOR CREATIVITY
Bruce Daisley, Google's sales director of YouTube and display UK, challenged delegates to think about ideas and where they came from, because online - as much as any other medium - relies on ideas to inspire consumers.
Writers such as adland's James Webb Young can show where ideas come from and explain creativity, but for Daisley, this is best summed up by WPP's Jeremy Bullmore, who describes the advertiser as a sender of stimuli. Clearly, these stimuli should generate the correct response.
For Daisley, a project like the story of Orabrush, a Utah start-up, shows how online can turn ideas into response.
The brand's founder, Bob Wagstaff, initially struggled to bring its patented tongue cleaner to market. (Apparently a $40,000 TV infomercial produced only 100 orders). A chance encounter between a student and an aspiring film-maker inspired a cheap Orabrush video on YouTube.
Thanks to its creativity and canny use of social media, the business' profile has just helped it secure $2.5m in funding from True Ventures in the US.
'Users have the ability to skip advertising, so the emphasis on creative quality online is bigger than ever,' said Daisley.
FOSTER'S - CONTENT IS KEY
If you were a 4% lager brand in a crowded market dominated by price promotions, you would be facing a dilemma. It is one that Heineken UK brand director Mark Given had to tackle with Heineken brand Foster's.
Foster's needed to move beyond price, but lacked a platform upon which it could build affinity. Its subsequent championing of comedy is well known, but what lessons were learned?
'We're a big brand and can't be doing small-scale stuff,' said Given, an aspiration achieved via the Foster's Funny series, including Mid Morning Matters with Alan Partridge.
The brand's core market is defined as 'tribal drinkers' - '18- to 34-year-old males with a mental age of 21,' he said. 'They are defined by the fact that their life revolves around their social life, very much what Foster's is about.'
Given's rules for profitable content creation were revealing:
1. Content is no different from other communications: know your objectives.
2. Think long-term. Consumers build associations over longer periods than imagined.
3. Ask what you are bringing to the party, and whether it's authentic.
4. Quality is key. 'If you have £100, spend £99 on quality, £1 seeding it.'
5. Leveraging PR is essential. 'Foster's Funny' is a much-browsed term.
6. Get your contracts, particularly long-term rights, settled up front and secure access to talent.
7. Create a seamless consumer journey to your website, using your content.
8. Be brave. Senior management saw one finished Foster's Funny video only two days before it aired.
Given's most surprising revelation was the length of time Foster's allows for a return on its content investment. It works to a five-year detailed plan and a 10-year vision, a time frame unusual in conventional marketing.
DEBATE - SOCIAL MEDIA AND WHO CONTROLS IT
Top executives from very different brands debated whether the customer service, marketing or PR department should control social media.
Making the argument for PR was Christian Cull, communications director of TUI; Ben Padley, vice-president, global head of digital engagement and CRM at Sony Ericsson, advocated marketing's case; while Rowan Gormley, founder of Naked Wines, spoke out in favour of customer service.
'I only get territorial online when something goes wrong,' revealed Cull, adding that, in the travel sector, this can be a frequent occurrence. 'We are learning about online that people rush to judgement. It is up to us to address that and that becomes the responsibility of the communications team.'
Gormley, whose wine business is a small operation, argued that the whole company owns social media. If a warehouse manager 'messes up' an order, for example, he is less likely to do it again if he has to explain his mistake on Twitter.
In contrast to such a company-wide strategy, Sony Ericsson's approach to social media is to 'have rules written down'. 'It's the first thing you've got to do,' Padley advised delegates. He argued that marketing should oversee social media because 'we think about things in channel-specific grounds'.
Will we see a day when brands appoint a social media director to the board? 'Why would any brand do that?' wondered Cull. 'It is just a channel. You don't have a director of TV, do you?'
E.ON - SOCIAL SPECIALIST
Guy Esnouf, E.ON's head of corporate and internal communications, told the story of the energy brand's first steps into social media in 2009.
The company's requirement for a strategy in this area was driven initially by a need to respond to online chatter from militant environmentalists who planned to occupy E.ON's power plants. It has since developed into a customer-service function.
E.ON has two Twitter accounts, its official feed for news and views @talkingenergy, and @eonenergyfit, which is focused on the money-saving and environmental benefits of cutting back energy use. The 'Energy fit' concept also has a presence on YouTube and Facebook.
Esnouf admitted that E.ON's first interactions with social media agencies were punctuated by cultural clashes, likening them to 'John Major going out with Lady Gaga'.
While some agencies urged E.ON to start a standalone social media department, the company opted for employing a specialist social media manager, based in the press office and reporting to the head of media relations.
The reasoning was that the executives responsible for the external voice of the company should oversee this channel.
'Our parent company said: "Do we trust people to say the right thing?". Doing it the way we did overcame the trust barrier,' said Esnouf.